Laura Whitmore Spoke Out On Rumours About Her Love Island Pay
"I bloody wish I earned what was written in the press…"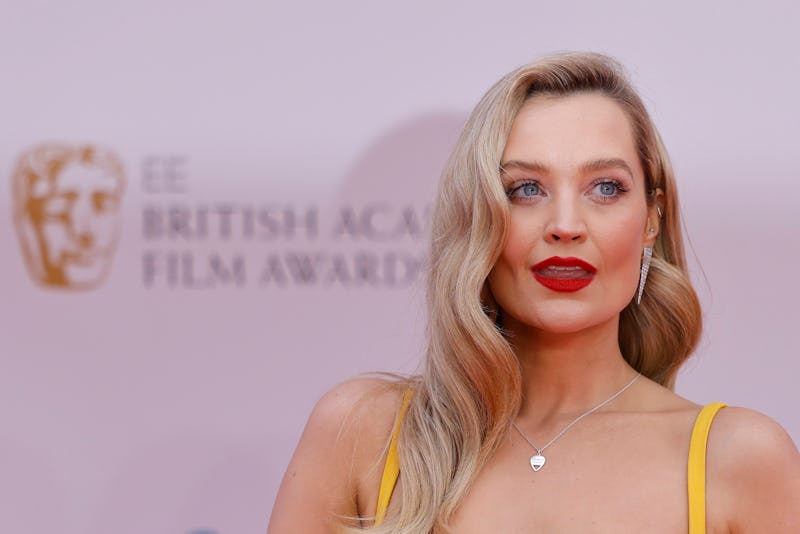 TOLGA AKMEN/AFP/Getty Images
First rising to telly fame after emerging victorious in an MTV talent show back in 2008, Laura Whitmore first began her TV career hosting MTV bulletins, before landing a gig on I'm A Celebrity… Get Me Out Of Here three years later. Since then, the Irish broadcaster and actor has foxtrotted her way through Strictly Come Dancing, commentated on Eurovision semi-finals, and presents a morning radio show on BBC 5 Live. And for the last two years, she's also hosted Love Island. Whitmore set up her own company, Yer Wan in 2011 – named in honour of strangers saying to her "yer wan off the telly" when she visits her hometown of Dublin. Speaking to the Times, the presenter admitted that "'to be honest, I don't actually know [my annual salary]. Money goes into my limited company and I pay myself from there". And with another season of love-seeking islanders mingling under the Mallorcan sun, here's a look at how the show's very own cupid earns her keep.
3 Ways Laura Whitmore Makes Her Fortune
Love Island
According to recent reports in the Sun, Laura Whitmore was reportedly paid £600,000 for hosting the last season of Love Island, and has signed a contract worth half a million for the new upcoming season. The reported salary is quite the haul, despite travel restrictions meaning that she could only visit the villa three times last season. Viewers of the show worked out that her salary translates to £50k per minute of on-screen time, but Whitmore addressed those figures via Instagram. "I bloody wish I earned what was written in the press," she jokingly told fans. "I only get paid on days I work."
Also clapping back at viewers who questioned her lack of screen time last season, Whitmore pointed out needing to isolate ahead of each Mallorca appearance due to lockdown rules, and a fair bit of flying back and forth being involved since the show's After Sun studios are based back in the UK. She also revealed that she offsets her travel carbon footprint as part of her Love Island contract.
Publishing
In 2020, Whitmore published her debut book, No One Can Change Your Life Except For You, which quickly became a bestseller. It is not known how much she earned for the book. Speaking to the Independent about money and how talking about it can feel taboo, she said: "It could be because of embarrassment, shame, or you don't want to be seen as greedy or bigging yourself up in any way." She also added that "money is not the most important thing in the world, but it gives us more choices in life."
Presenting
Alongside her main presenting gig on Love Island, Whitmore also fronts a morning show on BBC Radio 5 Live – set to continue alongside her other hosting commitments on Love Island and Celebrity Juice – and also teamed up with Nintendo in 2020 as their brand ambassador. She also hosts the Castaway podcast.
According to publicly available financial statements Whitmore's company reported a net worth of ££856,526 in the year ending 2019 – thanks to her pay from Love Island, plus her other telly and radio ventures.