Kevin Federline Is Laying Low Amid Britney Spears' Conservatorship Controversy
The new documentary Framing Britney Spears has resulted in renewed interest in the DJ.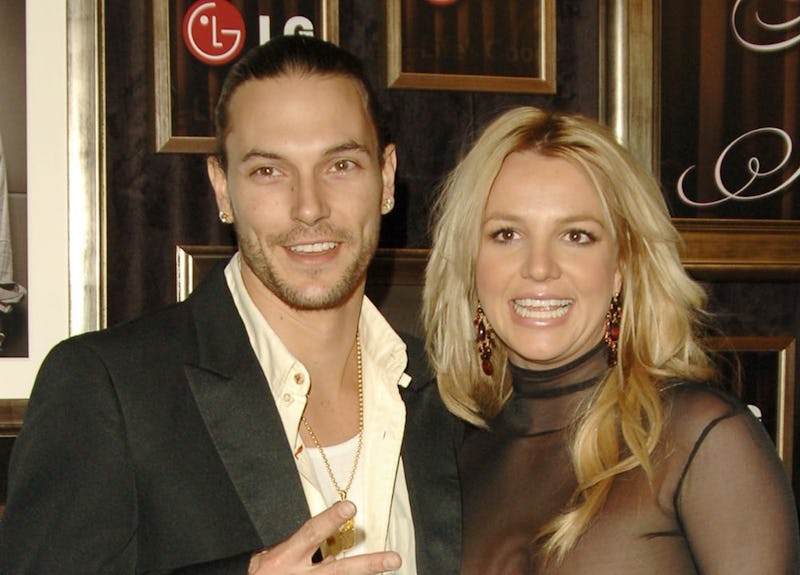 George Pimentel/WireImage/Getty Images
The release of FX and Hulu's The New York Times Presents: Framing Britney Spears has culminated in renewed interest in Britney Spears' life, conservatorship, and inner circle — and ex-husbands are not exempt. A critical examination of the pop star's conservatorship and her father Jamie's control of her estate, the documentary only touched briefly on Spears' marriage to Kevin Federline, but there has been plenty of fan interest given that the two share two children, Sean Preston, 15, and Jayden James, 14, together. So, what has Federline been up to all these years? While he started his career as a rapper and model, Federline has been staying out of the limelight and working as a DJ at various clubs.
Federline, who was married to Spears between 2004 and 2007, pursued a short-lived rap career after the divorce and even released the 2006 album Playing With Fire. He also appeared in the reality TV series Celebrity Fit Club, an Australian weight loss series Excess Baggage, and the film American Pie: The Book of Love. He began his DJ career in about 2015 and has been doing that sporadically since, often sharing Instagram snapshots from gig locations that span Las Vegas, New York, and New Jersey. (Federline's Instagram account, however, is now currently scrubbed clean of posts.)
Federline married second wife Victoria Prince in 2013. The couple share two children, Jordan Kay, 9, and Peyton Marie, 6, together. Federline also has two other children, Kaleb Michael, 16, and Kori Madison, 18, with former partner Shar Jackson.
Following the release of Framing Britney Spears, it appears that Federline is trying to lay low amid the conservatorship controversy. The DJ issued a statement to E! News through his attorney Mark Vincent Kaplan on Feb. 9 that stated he "has no involvement with regard to Britney and her attorneys asking to remove Jamie as conservator." While he has "stayed out of the conservatorship issues," Kaplan suggested that Federline approves of Jodi Montgomery, Spears' personal care manager, who temporarily stepped in as a conservator after Spears' father stepped down in late 2019 for "personal health reasons."
"He thinks Jodi Montgomery has done an admirable job and he has no other position to state with regard to the conservatorship," Kaplan said. He added that the couple's children "are doing great and Kevin is enjoying watching them grow up and evolve." Federline and Spears' current custody agreement gives the DJ 70 percent of time with the boys, while Spears has 30 percent.
Federline has a fraught relationship with Spears' estranged father, too. In September 2019, Federline filed a police report (and obtained a restraining order) against Jamie and alleged that the Spears matriarch abused his son Sean Preston. Federline cited a physical alteration that occurred between the two at Spears' home in Ventura County, California, in which he allegedly broke down a door to get to his grandson and grabbed him.
While the marriage didn't work out, Federline and Spears appear to be on relatively good terms. In an interview with VLAD TV in 2016, Federline reflected on the divorce and said, "Obviously, things didn't work out the way that they were supposed to, but everything's OK. You know, life happens." In her 2008 MTV documentary Britney: For the Record, too, Spears offered some insights on the divorce. "I think I married for the wrong reasons," she said. "Instead of following my heart and doing something that made me really happy, I just did it for the idea of everything."