When Was Love Is Blind Season 4 Filmed?
The popular dating show was renewed early on.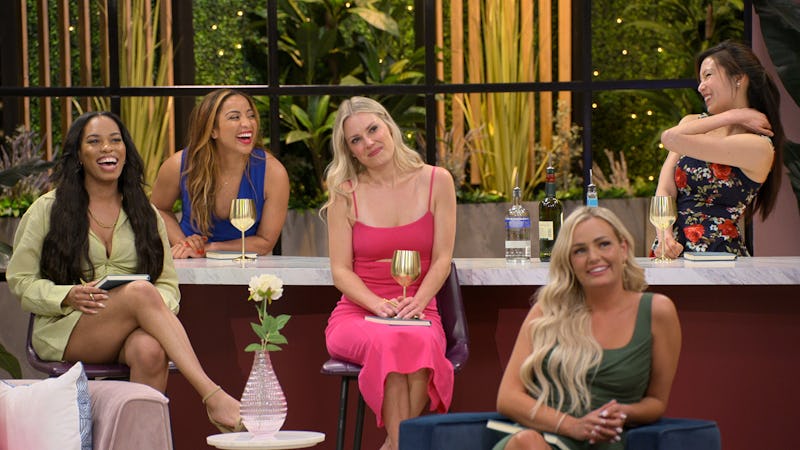 Netflix
It's only been a month since Love is Blind Season 3's After The Altar wrapped up, but the series is already back with more couples and drama within the pods. The first five episodes of Love is Blind Season 4 dropped on March 24, and it features couples in the Seattle, Washington area vying for love.
It's clear that Netflix was confident that Love is Blind would continue to draw in audiences, as they renewed the show early on in March 2022 for Seasons 4 and 5. Co-host Nick Lachey confirmed that the latest seasons were mostly filmed back-to-back. "We've filmed five seasons," he said to Women's Health in March 2023. "Every single one has been so different from the others, so that's what makes it interesting, what makes it intriguing for us allows us to approach every single season with a fresh attitude and fresh perspective."
According to a local Seattle blog, Capitol Hill Seattle, it looks like Love is Blind Season 4 filmed when it was springtime last year, around May 2022. The cast and crew were spotted around Seattle during that time frame, with the established couples visiting local bars like Rapport and a Mexican restaurant called Fogón Cocina Mexicana.
The pods tend to be located on a studio lot somewhere, so filming for that would've happened right before then, in March or April 2022. The cast would've then hopped over to Mexico to film at a resort before then going back to Seattle to test out living in an apartment together before they truly decide to say, "I do."
Co-host Vanessa Lachey added that while they tried to film as much of the show concurrently, the ideal scenario would've been to do it all at once to maintain the element of surprise. "It would have been interesting to film like ten seasons without the first one airing, because that's also a factor that they just take in," Vanessa said about the contestants. "Season 2 and 3 [contestants] knew what happened in Season 1, and then the next couple[s] are gonna know what happened."
Still, despite the familiar set-up, there are plenty of twists to look forward to in Season 4. By the end of Episode 5, it looks like several contestants have eyes for someone other than their fiancé, and even the most established couple appears to hit the rocks in a preview for the rest of the season. Only time will tell which couples last, but it's definitely looking like it's going to be a stormy spring in Seattle.