Where Åsa Waldau Is 17 Years After The Events Of Pray, Obey, Kill
The so-called "bride of christ" has a complicated connection to the case.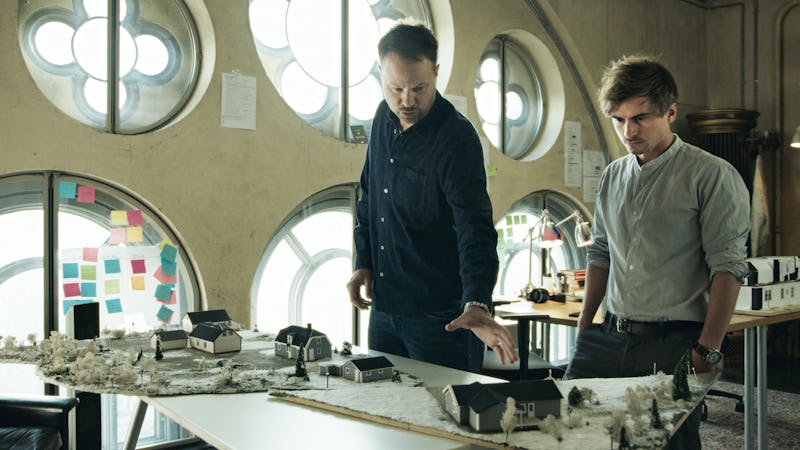 HBO
HBO's new true crime docuseries Pray, Obey, Kill delves into the 2004 murder of Alexandra Fossmo. Her nanny Sara Svensson confessed to the crime, claiming she'd acted on behalf of anonymous texts she believed were from God. But the story is far more complicated than that: the texts were eventually traced to the phone of Alexandra's husband Helge Fossmo, a local pastor who was having an affair with Svensson, the wife of his neighbor Daniel Linde (who was shot on the same night as Alexandra but survived), and Alexandra's sister Åsa Waldau.
It's the latter who makes the case so difficult to parse. The leader of a Pentecostal sect in Knutby, Waldau believed that she was destined to be the Bride of Christ. Under her leadership, church members claim she propagated an intense culture of abuse and intimidation; in March 2020, she was convicted on eight counts of assault against former parishoners, per Aftonbladet. Prosecutor Liselott Herschend demanded prison time, but instead Waldau was given a suspended sentence with community service for 120 hours.
Waldau was never prosecuted in connection to Alexandra's murder, but Helge Fossmo has claimed that it was her — not him — who was behind the texts to Svensson (Waldau has denied his allegation). "Since I left Knutby I have gone through a long process. Feelings, thoughts, behaviour – my whole self – were impregnated by a poisonous sect culture," he told TV4's news program in a 2006 interview taking responsibility for his role in Alexandra's murder, which he initially denied.
Pray, Obey, Kill does little to illuminate the truth. As Nick Schager notes for The Daily Beast, there is inconsistency between forensic analysis of how Alexandra was shot (at point-blank range) and Svensson's account of the shooting (at a distance), and police video obtained by filmmakers Martin Johnson and Anton Berg appears to show Svensson being coached on her testimony. Ultimately, it's unclear if Svensson acted alone, was coerced by Helge into enacting the shootings, or was simply an accomplice to him and Waldau. "No matter how many stacks of cell phone records Johnson and Berg comb through, or how pointedly they grill Helge and [Svensson] on camera, doubts abound," Schager concludes.
Nontheless, both Fossmo and Svensson were convicted in July 2004 for conspiracy to commit murder and attempted murder. Fossmo was sentenced to life imprisonment but was later given a reduced sentence that could see him released in early 2022; Svensson was sentenced to secure psychiatric care and released in 2011, after the court decided that she was unlikely to commit another crime.
Waldau, meanwhile, tried to appeal her assault sentence in April 2020, but withdrew the appeal shortly afterward. Per Aftonbladet, she's remained a highly maligned person in Sweden since the Knutby murders and now goes by a new name, largely staying out of the public eye.