Bobby From Indian Matchmaking Appeared On Several Other TV Shows
You'll find him on the BBC — and maybe your dating app.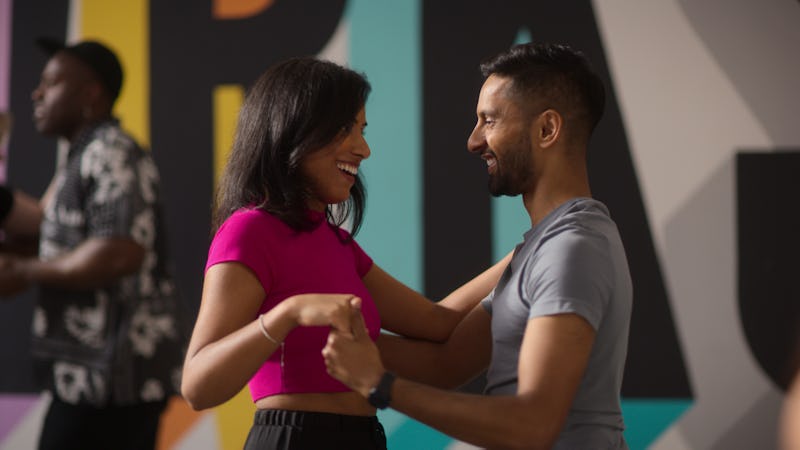 Netflix
Indian Matchmaking Season 3 is finally here — and this time around, math teacher Bobby Seagull is one of the singles looking for love with the help of matchmaker Sima Taparia. "If someone wanted to write a PhD paper on the friend-zoning business, I think I'd be the ultimate case study," the London-based educator said in his introduction. "Just once, I just need to not get into that zone."
Taking into consideration Bobby's preferences (he wanted someone who shared his curiosity and enthusiasm for life, for example), Sima Aunty found him a potential partner in Priya Ashra. Viewers met the private chef-slash-clinical pharmacist at the very end of Season 2, but Bobby met her (and her parents) for the first time in the latest batch of episodes, which dropped April 21.
They seemed to get along well, and even had a fun dancing date. However, Priya didn't sense a lasting connection. "He's genuinely a really lovely, lovely guy," she said. "Like, he's such a sweetheart. But I'm not sure I necessarily felt those butterflies and the chemistry that maybe I felt in the past before. Yeah, Bobby is getting friend-zoned. Sorry!"
So, Bobby and Priya weren't a match. But where is Bobby after Indian Matchmaking?
For starters, he's still on TV. As Bobby told Priya's parents in their first meeting, he supplements his teaching career with writing and presenting TV shows — which might be a bit of an understatement.
Bobby actually has a thriving screen career in the United Kingdom. His most recent appearances include Celebrity Hunted, a Channel 4 show where high-profile contestants go on the run as pretend fugitives in support of Stand Up To Cancer; and BBC's Pilgrimage: The Road Through Portugal, in which TV personalities of various faiths embark upon a spiritual journey together.
Coincidentally, those projects and Indian Matchmaking are all airing at the same time. "Can you escape me on the telly this week? 📺👀🤣," Bobby joked in an April 16 Instagram post.
As for his personal life? Bobby recently told the Daily Express that after Pilgrimage (which seems to have filmed in October to coincide with a local religious celebration), he joined the Christian dating app Salt. "Great person first, faith second," Bobby said of his approach to finding a partner. "And some of the people you meet on the Christian apps are very religious — like 100% certain — whereas I'm someone who is getting their faith back so it can be a challenge."
So whether you watch him on his many TV appearances or spot him on the apps, Indian Matchmaking definitely isn't the last viewers have seen of Bobby.