Where Was Love Is Blind Season 4 Filmed?
There's a whole new cast of singles ready for love.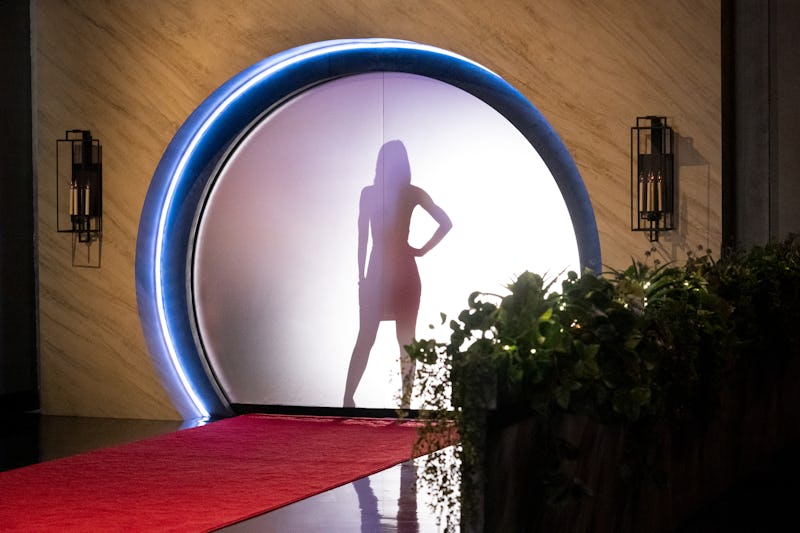 Monty Brinton/Netflix
The Love is Blind pods are back, featuring a whole new batch of singles. Prior seasons brought in cast members from Atlanta, Chicago, and Dallas, and Love is Blind Season 4 is filmed in an all new city: Seattle, Washington.
According to show creator Chris Coelen, ensuring that the singles were actually from the same area — as opposed to other reality TV dating shows that bring in people from all over — is a crucial part of the show.
While Love Is Blind is all about eliminating obstacles like "looks, or age, or background, or ethnicity, [and] asking the question as to whether those actually need to be obstacles," they didn't feel like geography needed to be an issue. Coelen explained to Deadline in 2020. "It felt like if we were really going to give these people a shot at making it work, having someone from Portland and someone from Miami [was] maybe a bridge too far."
It's unclear where the series filmed while in the pods, though prior seasons have shipped the pods to different movie studios in Georgia and California. The couples always leave the pods once they get engaged, though, and head to a resort in Mexico to enjoy a drama-filled honeymoon. This time around, the hotel is TRS Yucatan, a luxury resort located on the Riviera Maya coastline.
After Mexico, the couples always head to an apartment complex, where they figure out if they enjoy living together. According to a local Seattle blog, Capitol Hill Seattle, that the couples were seen around town in the Capitol Hill area in May 2022.
In particular, the cast and crew were spotted at the self-pour wine and beer cafe, Rapport, which is a few blocks from Volunteer Park and the Seattle Asian Art Museum. The production team also showed up at Fogón Cocina Mexicana, a Mexican restaurant on E Pine Street by Cal Anderson Park.
The neighborhood is becoming an increasingly popular option for reality TV productions. In 2016, MTV's The Real World also filmed in the area. And according to Capitol Hill Seattle, in 2022, the Seattle city council announced they were creating a new 11-member Seattle film commission, which would be charged with bringing more productions into the city.
According to a press release, they were inspired to create the commission after noticing how often films and shows that are set in Seattle are actually filmed elsewhere. They said the city had a "golden age" in Hollywood with films like Sleepless in Seattle, Singles, and 10 Things I Hate About You. But more recently, they said that Seattle is often "outcompeted," and many shows that feature the Emerald City are usually shot in Vancouver, BC.
The commissions' job will be to advocate for the community, as well as represent "on-screen talent, labor unions, film production crew, and film organizations belonging to and advocating for communities underrepresented in the film industry." So Love is Blind may hop to another city in the future, but expect to see more Seattle-based shows going forward.