Barry Star Bill Hader & BEEF Star Ali Wong "Are Dating Again"
He was previously linked to Anna Kendrick and Rachel Bilson.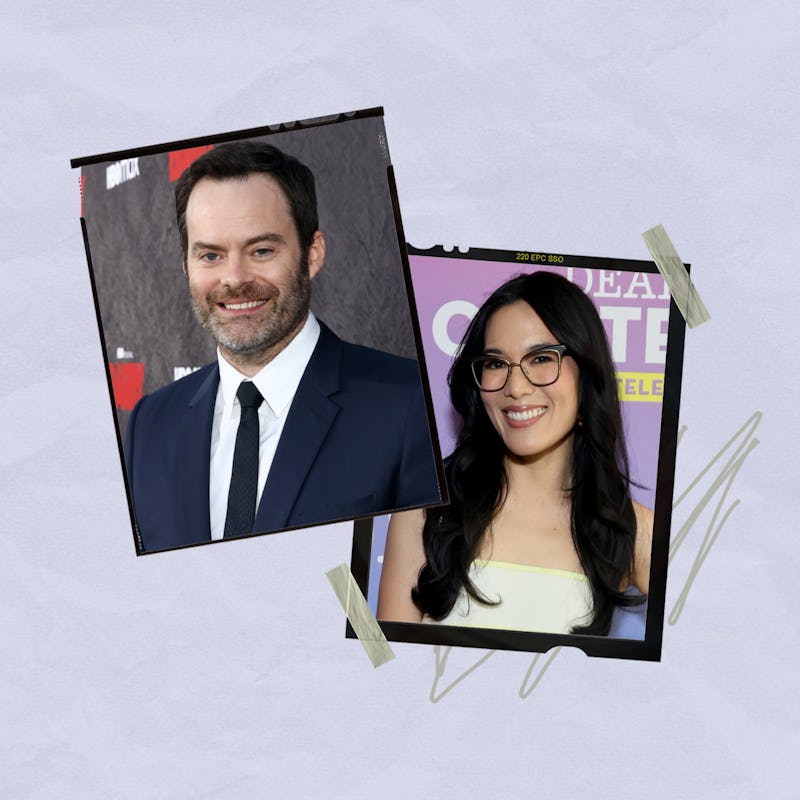 Variety/Randy Shropshire/Deadline/Getty Images
Barry star Bill Hader is known for charming audiences with his sense of humor and impressions. In his Emmy-winning HBO series, his character is a hitman-turned-actor whose onscreen relationship with Sally (Sarah Goldberg) started out with the best intentions and eventually becomes tumultuous. As the actor wraps up the final season of his HBO dramedy Barry, fans may be wondering, is Hader dating anyone offscreen?
The 44-year-old appears to be dating fellow comedian Ali Wong again after the two had a short-lived romance in 2022. The Hollywood Reporter in March that "she was briefly linked to Bill Hader late last year." A source told Page Six in December 2022 that their two-month fling was brief and that the subsequent breakup was "certainly amicable." However, the pair are now back together. Hader's rep confirmed to Entertainment Tonight on April 18 that they are "dating again."
Hader alluded to having a girlfriend at the premiere of the show's fourth and final season. Hader mentioned that he wanted to take some time off, telling PEOPLE on April 16: "My girlfriend and I were talking and she brought it up that I haven't had a vacation in 10 years, so I think I need to go."
Hader was previously married to Maggie Carey for more than 10 years. They tied the knot in 2006 and share three daughters together. He told ELLE in 2015 that their first date was when he realized he would marry her. "On our first date [in L.A.], she took me to the school where Grease was shot. We sat on the steps and drank tallboys at, like, two in the morning," Hader recalled. "I remember thinking, I probably gotta marry this girl."
In 2017, they separated and Hader filed for divorce, which was settled in 2018. In 2019, Hader mentioned that the pair was amicable at the time. "I'm friends with my ex-wife," he told Variety.
Less than three years after he filed for divorce, Hader started dating Rachel Bilson. Dating rumors started to swirl when the couple was first seen on a coffee date in Hader's hometown of Tulsa in late 2019. They made their red carpet debut at the 2020 Golden Globes. Less than a year after getting together, the pair broke up in July 2020. Bilson confirmed their relationship in June 2022 during an episode of her podcast Broad Ideas featuring Aubrey Plaza. Bilson also spoke briefly about a breakup that happened during the lockdown during an episode of Broad Ideas when chatting with Mandy Moore. Though she doesn't mention the SNL alum by name, she does admit that "it was probably the hardest thing" she had done, even "harder than childbirth."
After his split from Bilson, Hader was linked to Anna Kendrick. The actors worked together on the holiday film Noelle in 2019 but they didn't start dating until after. Their relationship was confirmed by an insider to PEOPLE in January 2022, who said they had been together for more than a year at that point. "They met years ago," the source said. "She's hosted Saturday Night Live and they've done a movie together, but they got together well after the movie."
When asked about his dating life a few years ago, Hader kept things quiet for the sake of his children. "They just want me to be their dad," Hader told The Hollywood Reporter in March 2020. "They just want me to sit and watch Encanto over and over and over again. So that's what I do." Hader and Kendrick called off their relationship in June 2022.