You've Definitely Heard Of Eve Hewson's Rockstar Dad
The actor is currently starring in the new thriller series, Bad Sisters.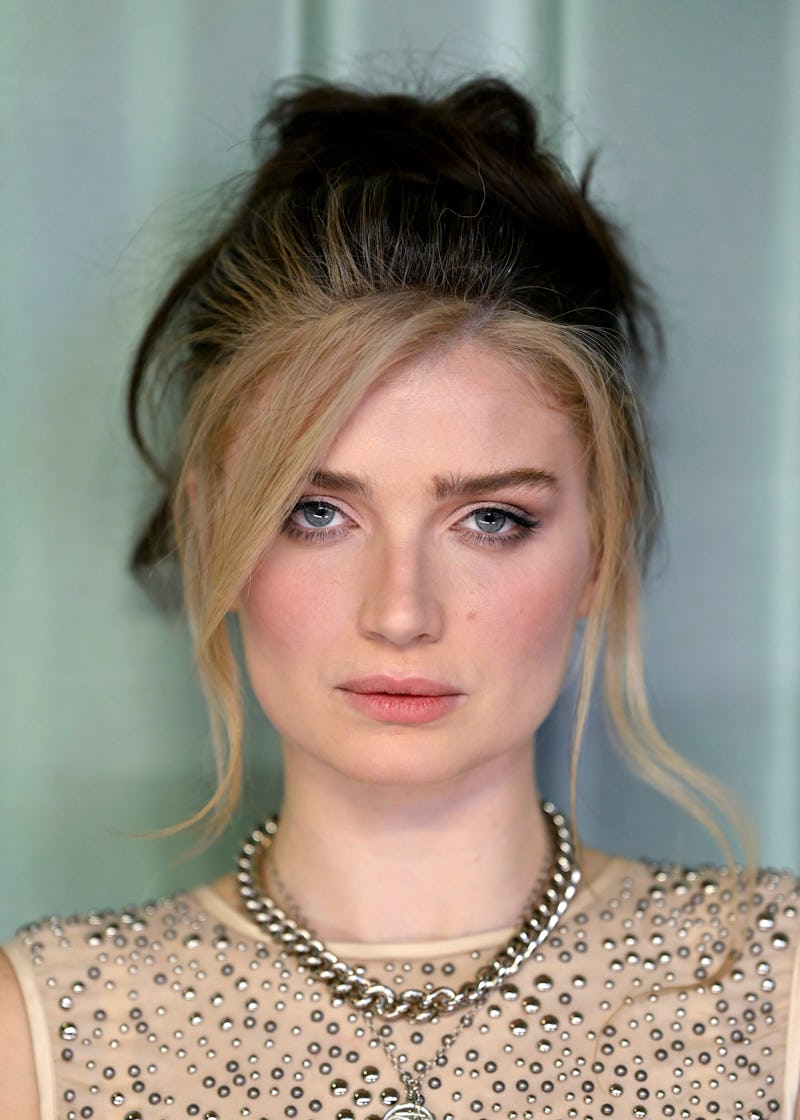 Gareth Cattermole/Getty Images Entertainment/Getty Images
Having recently starred in Behind Her Eyes and The Luminaries, Eve Hewson is back on our screens in Apple TV+'s thriller series Bad Sisters, telling the story of the Garvey sisters. Written by Sharon Horgan, the new series follow a family bound by the trauma of their parents' premature deaths, with the sisters forming a bond through their promise to protect one another. A mix of dark comedy and thriller, Bad Sisters also includes Sarah Greene, Anne-Marie Duff, and Eva Birthistle in its casting. But who is Eve Hewson? Here's everything we know about the Bad Sisters star.
According to her official website, Eve Hewson is an Irish actor who was born in Dublin on July 7, 1991. In addition to her on-screen roles, Hewson is known as being the second daughter of activist Ali Hewson and U2 frontman Bono. As reported by the Belfast Telegraph, Hewson previously attended St. Andrew's College in Blackrock, Dublin, and later moved to study at New York University.
Hewson's acting debut came in 2005 when she appeared in the short film Lost And Found alongside her sister, Jordan. Three years later, the Behind Her Eyes actor starred in her first feature-length production The 27 Club, however, Hewson's first major role arrived in 2011 after appearing in This Must Be The Place. In 2014, the actor starred in the U.S. drama series The Knick as Nurse Lucy Elkins and in 2021, as Adele in hit Netflix thriller series Behind Her Eyes. Hewson has also recently appeared in on the big screen in films such as Papillon, Robin Hood, and Bridge Of Spies.
And now, Hewson is starring yet another thriller series, Bad Sisters. According to Apple TV+, the ten-part series dropped two episodes on Aug. 19 and then will release one episode per week on Fridays, up until the finale on Oct. 14. Hewson is set to play the role of Becka Garvey, who is the younger sister of the family. Keen to prove that she's all grown up, Becka plans to set up her own massage studio but this is interrupted by a new romance and a sudden turn in events. Definitely one for the thriller-drama fans out there.