New Bridgerton Star Rupert Young Has Been In Some BBC Classics
He's no stranger to a homegrown drama.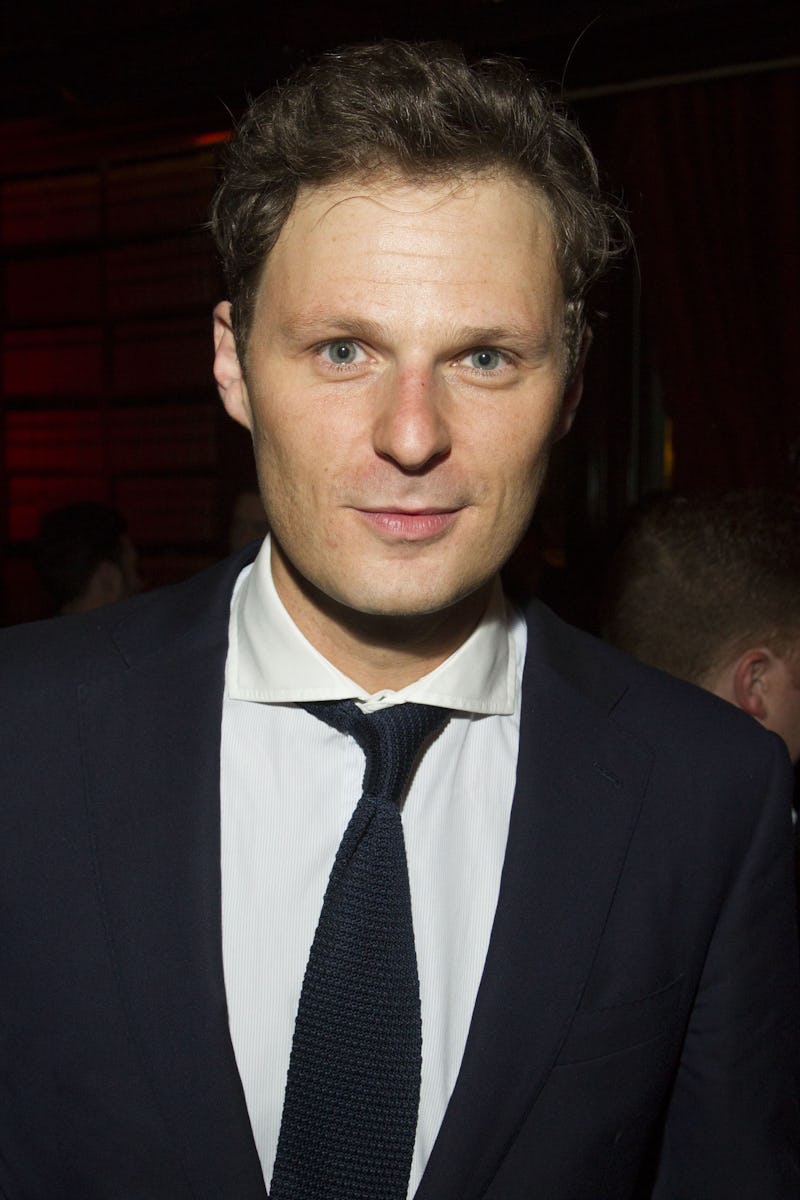 Dan Wooller/Shutterstock
Netflix has announced four new characters for Bridgerton Season 2. Rupert Young is one of the new castmembers set to make a big impact in the series. According to Deadline, his character Jack never appeared in the Bridgerton books. So who is Rupert Young? You may recognise the actor from some favourites of British TV.
Young was born in London and had a passion for performance from a young age, according to his profile page on actors directory London Theatre Direct. Instead of following his dream straight to drama school, the site states that he worked jobs in the creative arts and theatre to help him raise the funds so he could study at the London Academy of Music and Dramatic Art. He graduated in 2004.
While success in the entertainment business can be a bit of a slow burner for some people, Rupert Young's agency, Curtis Brown, highlights that he started to get work straight out of school. In 2004 he appeared in a few episodes of Island at War, Dirty Filthy Love, and Doc Martin.
However, it wasn't until he joined BBC's Merlin in 2009 that he got his big break. For four years he played Sir Leon on the show. Speaking about his time on the show to the Chicago Tribune he said, "It's very rare that you grow up and you can actually take a picture of sword fights and watch them back and they actually look really cool. So we always loved doing that and then tried to make them more and more exciting as we went along."
After he left the show in 2012 he played Joshua in People Just Do Nothing and James in Channel 4's The Bisexual. Young's career has been varied and he's said he's always picked projects intentionally. "I'm at a point now where I'm just trying to be a tiny bit choosy while I can be on the back of Merlin," he told the Chicago Tribune, "I just don't want to run to something for the sake of it; having been in a big show you want to keep up that momentum and be doing classy projects if you can."
Young has also enjoyed serious success on the stage. He's no stranger to Shakespeare, playing Duke Orsino in Twelfth Night, Benedick in Much Ado About Nothing, and Luciana in Comedy of Errors. His part in George Bernard's The Philanderer gained attention for its discussion of feminism, sex, and divorce. "The play was way ahead of its time. The issues it raises are still prevalent today, which means it's much more than a museum piece," Young told Essential Surrey, "It's about conversations between men and women as equals, but then that was seen as just as shocking as someone getting divorced."
Bridgerton is definitely going to be something new to add to his CV. Deadline explains that his character has deep links with one of the most notable families in the show and a mystery he intends to kept hidden. While there's no release date for Bridgerton Season 2 as yet it seems that Young is about to get seriously wrapped up in all the drama.