The Real River From The Circle Is So Different From Lee Swift's Persona
Lee is catfishing as an ultra-fashionable friend of his.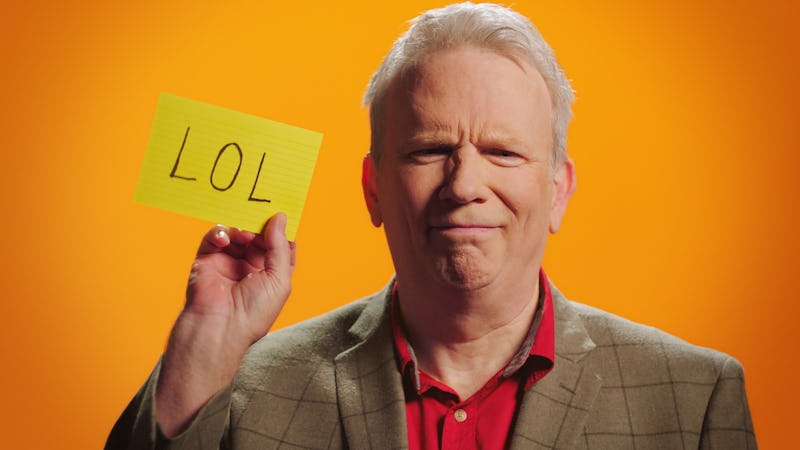 Netflix
Netflix's The Circle is officially back for Season 2. The streaming platform aired the first four new episodes of the hit reality competition, and a fan-favorite contestant has already emerged: Lee Swift, a preciously sweet and openly gay 58-year-old author of LGBTQ+ romance novels who hails from Dallas, Texas. But as of now on The Circle, Swift's competitors know him as River, the young, curly-haired man whose identity he's using to catfish. As you probably remember from Season 1, players can hide behind faux identities in hopes that their competitors will reward them with high rankings at the end of each episode, which helps them to advance in the game. While Swift crafts a personality for River on the show, let's take a look at the actual River's Instagram page, which reveals his real name: Doak Rapp.
On The Circle, Swift explained why he chose to play using an identity other than his own. In the show's intro, he said, "I have been a catfish before they used the term catfish." He later elaborated, "As a writer, I guess that makes me a professional liar, so I don't think anybody has a chance." To his fellow contestants, Swift says River is gay, a student, and works as a waiter while living in Mertzon, TX. He's detailed his personality as "fun and exciting" with a "sensitive" side, stating that he recently got out of a long-term relationship to avoid any flirty messages from other contestants. (Swift himself has been married to his own partner for 32 years.) But other than containing the same photos used on the show, Rapp's Instagram page (@avengers_assemble21) reveals him to be very, very different from Swift's description.
For starters, Rapp is a straight man in a relationship with a woman named Nadia, and the pair recently celebrated their two-year anniversary. Per PopSugar, he also lives in Dallas, not Mertzon, which makes sense considering he and Swift are friends in real life. His IG grid is filled with photos of himself in fashionable ensembles, posing like a model in front of picturesque settings. With pictures from trips to New York, Kansas City, and Vermont on his page, he appears to be an avid traveler as well.
And don't worry — he's happy for Swift to catfish with his identity on The Circle. After the first episodes aired on Netflix, Swift posted a photo of Rapp with the caption: "Thank you for letting me share your amazing photos on The Circle." Rapp responded in the comments, writing, "Much love my friend."