Here's The Full Line-Up For Dancing On Ice 2021
All 12 contestants have now been announced.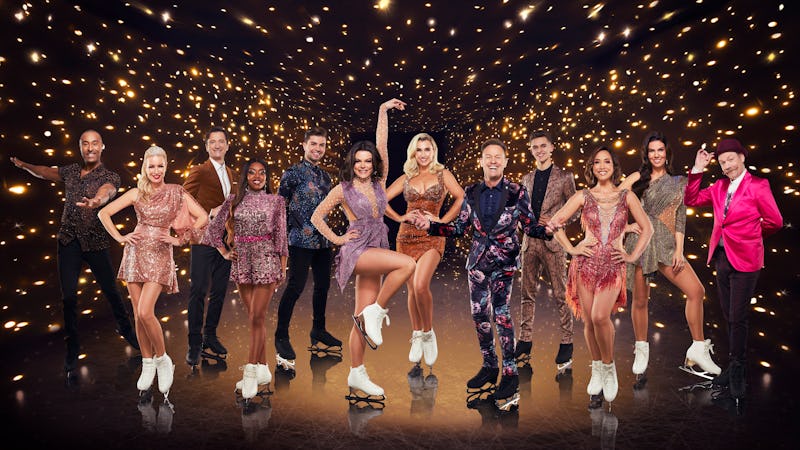 ITV
Fans have been speculating about who will be featured in the Dancing On Ice line up for many months now and finally their prayers have been answered as we finally have the twelve contestants confirmed to take to the ice in 2021.
Concerns over TV cancellations have been rife this year owing to the coronavirus crisis. Dancing On Ice involves a lot of physical contact and a live studio audience, leaving fans worried about the future of the show. But lucky for ice skating buffs, it was confirmed back in August 2020 that Holly Willoughby and Phillip Schofield would be back for series 13 the following year and, on Jan. 6, 2021, ITV revealed the show would be back on our screens on Jan. 17 at 6 p.m.
Speaking about the precautions being taken, pro skater Matt Evers told New! magazine (via Digital Spy): "They've written new guidelines for production, keeping social distancing in mind and making sure there aren't mass gatherings with audiences." He added: "The likes of Strictly and Dancing on Ice may not have live audiences but ITV is adamant it still wants to create entertainment because, as humans, we need it."
So, now we've got that covered, let's get into the important stuff: the contestants.
Dancing on Ice returns to ITV on Jan. 17 at 6 p.m.
Contributions from Aoife Hanna, Sophie McEvoy, and L'Oréal Blackett.