Netflix's 'Love' Has More Eps Coming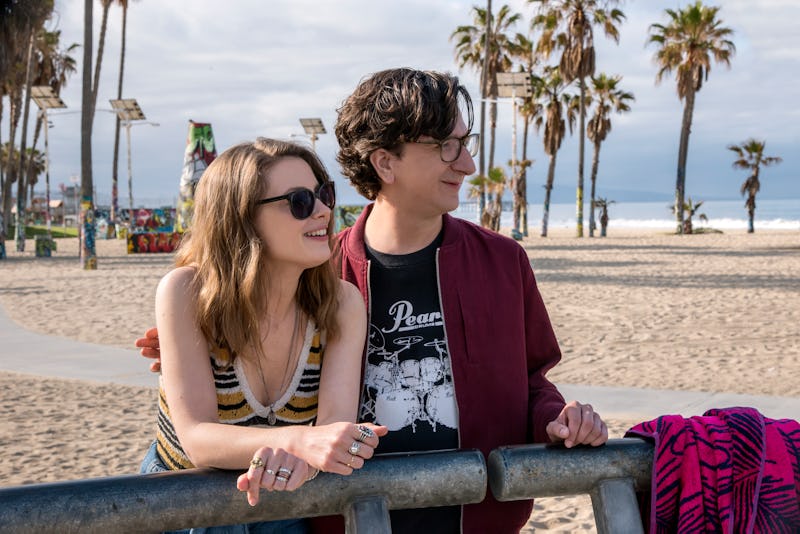 Suzanne Hanover/Netfflix
First comes love. Then comes marriage. Then comes the baby in the baby carriage. Or: Guy gets girl. Guy loses girl. Guy gets girl back. Did anyone else's eyes just roll so back into their head they got stuck that way? These tropes are seriously tired. Which is why Love on Netflix, a down-to-Earth romantic comedy about modern dating, is so freaking refreshing. While the second season of the show will hit the streaming platform in full on Friday, March 10, fans are already curious about more episodes. Will Netflix's Love return for Season 3? Thankfully, it's a yes.
Before Season 2 even dropped, news had already broken that the romantic comedy had been renewed for a third season. According to Deadline, Netflix renewed Love, starring Paul Rust and Gillian Jacobs, back in February. While a Season 3 premiere date has not yet been announced, the show, co-created and written by Rust, Judd Apatow, and Lesley Arfin, will likely return in spring 2018, based on previous February and March premiere dates. Which means that fans will have to wait a year for more episodes.
Let's be real, we could pace ourselves with Season 2 in order to make the series last longer. But we won't. We get all of the episodes in one batch on a Friday, which means by Sunday they'll all be consumed. So, what can fans do to kill time between seasons? Try catching up with the stars' other shows. Here are all of the series you should watch before Love Season 3 if you're a fan of the series' cast and Apatow.