The New Amsterdam Series Finale Opens An "Unexpected" Door To The Future
The NBC medical drama will not return for Season 6.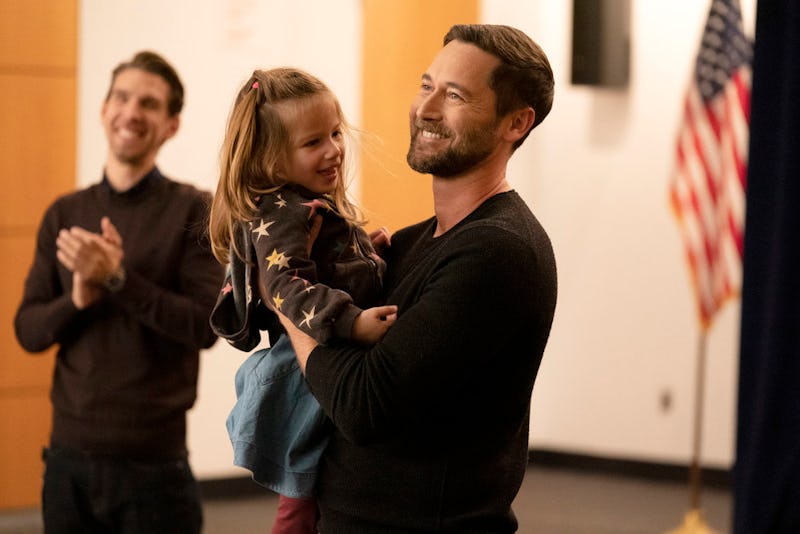 Ralph Bavaro/NBC
After five emotional seasons, NBC's New Amsterdam has come to an end. Heading into the Jan. 17 two-part series finale, the medical drama still had some cliffhangers of a more personal nature to address. Not only did Max (Ryan Eggold) choose Wilder (Sandra Mae Frank) over Helen (Freema Agyeman) in the penultimate episode, but Iggy (Tyler Labine) also asked Martin (Mike Doyle) out on a date after they finalized their divorce. Meanwhile, fans were also eager to find out if Reynolds (Jocko Sims) and Gabrielle (Toya Turner) would actually find lasting love. Expect those loose ends to be resolved though since New Amsterdam will not return for Season 6.
With so much ground to cover, showrunner David Schulner previewed that the Season 5 finale would include only one medical story. "Everyone is looking to heal — to repair the core trauma that started their journeys in the pilot episode," he explained to TV Insider, referring to the finale as an "origin story" for everyone. "It celebrates healthcare workers and that spark when you realize what you want to do with the rest of your life."
Further referring to the series finale as "poetic," Schulner promised that the episode would include a look forward, too. "We're going to meet the future of New Amsterdam," he teased. "We're closing one door and opening another, and it's really powerful and unexpected."
Ahead of the finale, Labine also gave some clues about what fans can expect. "The way that we're leaving the show is very typical to New Amsterdam [but] not very typical of most TV shows," the actor told CinemaBlend. "It's not going to be spoon-fed, 'Here's the answer to everything.' It's more like a very nurturing and caring hug, as we gently nudge you out into the world."
NBC first announced New Amsterdam's fate in March 2022. "The story of Max Goodwin and his never-ending commitment to patients at New Amsterdam, has been inspiring," NBCUniversal president of scripted programming, Lisa Katz, told Deadline in a statement at the time.
Universal Television president Erin Underhill also highlighted how the "incredible cast" has "tackled important and thought-provoking stories that have touched on the human condition, but also made us laugh and imbued hope" since the drama premiered in September 2018. "When I first read the pilot script for New Amsterdam, I knew we had a winner," she added. "We cheered Max's disruption of the status quo and applauded when he asked his patients the simple yet profound question, 'How can I help?' . . . We're so proud of this series and are indebted to everyone involved in bringing New Amsterdam to life. Bravo!"