Euphoria Star Zendaya's Must-Watch Movies & TV Shows
Although she's best known for her Emmy-winning performance in Euphoria, Zendaya's acting credits go back over a decade.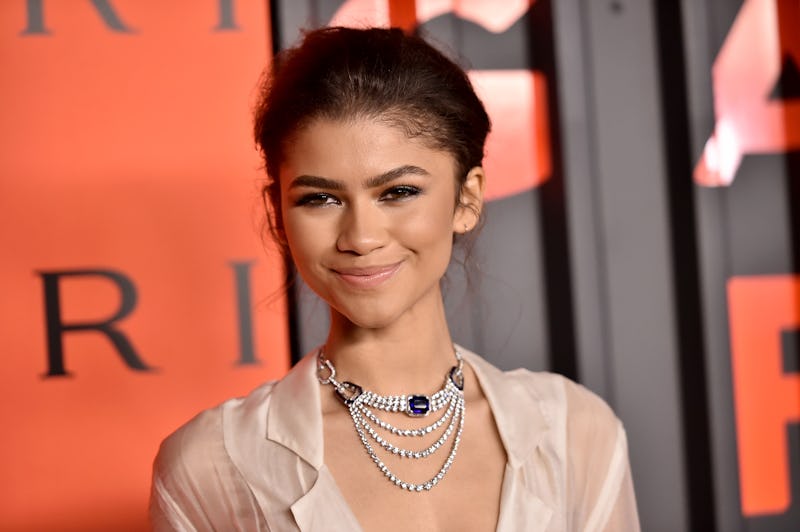 Steven Ferdman/Getty Images Entertainment/Getty Images
It's likely that you recognize Zendaya primarily from her Emmy-award-winning performance as Rue, a teenager struggling with substance misuse, in HBO's Euphoria. But despite only being 24, she's been acting on screen for over a decade, and she got her start on the Disney Channel — a fact that she's well aware made some people skeptical of her ability to play Rue.
"I was really nervous because I wanted to do well," Zendaya told The New York Times in 2019 about starring in Euphoria. "It's like going from nothing to everything — there were no steps in between. That's why people think it's such a stretch for me to play this character. There's a lot of people who probably think I can't do it because they don't truly understand my personality. And I get it: I'm a Disney kid. There's a lot to prove."
Although Euphoria fans are eager for the second season of the series to be released — especially after the buzz drummed up by the bridge episodes released this winter — Zendaya's next projects will be on the big screen. She stars as Chani in Dune, a film adaptation of the 1965 science fiction novel of the same name, which is set to release in October 2021.
The third Marvel Spider-Man movie — entitled Spider-Man: No Way Home — is set to be released just a couple of months later in December. Unsurprisingly, Marvel has yet to release any plot details related to the movie, but we do know Zendaya will be reprising her role as MJ alongside co-stars Tom Holland and Jacob Batalon.
Below, more of Zendaya's most memorable roles.
K.C. Undercover (2015-2018)
Zendaya starred in the Disney series K.C. Undercover as K.C., a math whiz and karate lover who is recruited by her parents to become an undercover spy for a secretive government organization. Although K.C. Undercover wasn't Zendaya's first Disney show — the kids in your life might enjoy Shake It Up on Disney+, in which Zendaya and Bella Thorne star as teenage backup dancers on a local television show — it was the first in which she was involved both in front of and behind the camera, as she was also a producer on the series.
The Greatest Showman (2017)
Zendaya's first adult role was in the musical drama The Greatest Showman, which tells a fictionalized version of how P.T. Barnum (Hugh Jackman) created the circus that would eventually become Barnum's American Museum. In the film, Zendaya plays Anne Wheeler, a Black acrobat and trapeze artist who begins a forbidden love affair with white playwright Phillip Carlyle (played by Zac Efron). The two also perform a duet together, "Rewrite the Stars."
Spider-Man: Homecoming (2017)
At the time of its release, Spider-Man: Homecoming was Zendaya's biggest role yet. In it, she plays Michelle (better known as "MJ"), a classmate and eventual friend of Peter Parker. Even though Zendaya's MJ is a different character than classic Spider-Man comic love interest Mary Jane "MJ" Watson, she was reportedly given the same initials to "remind [viewers] of that dynamic."
Rent or buy it on Amazon Prime.
Spider-Man Far From Home (2019)
Zendaya reprised her role as MJ in the second Spider-Man movie, Spider-Man: Far From Home, in which Peter Parker and his classmates take a school trip to Italy — the perfect setting for MJ and Peter's budding romance.
Stream Spider-Man: Far From Home on Starz.
Malcolm & Marie (2021)
Malcolm & Marie was produced and directed by Euphoria creator Sam Levinson. The film stars Zendaya and John David Washington as a filmmaker and his actress girlfriend whose relationship issues come to a head after Malcolm's latest film premiere. The film was one of, if not the first film that was conceived of and shot entirely during the coronavirus pandemic. Despite the film itself receiving mixed reviews, Zendaya's performance was praised by many critics.