The 10 Best Bras That Won't Show Under Clothing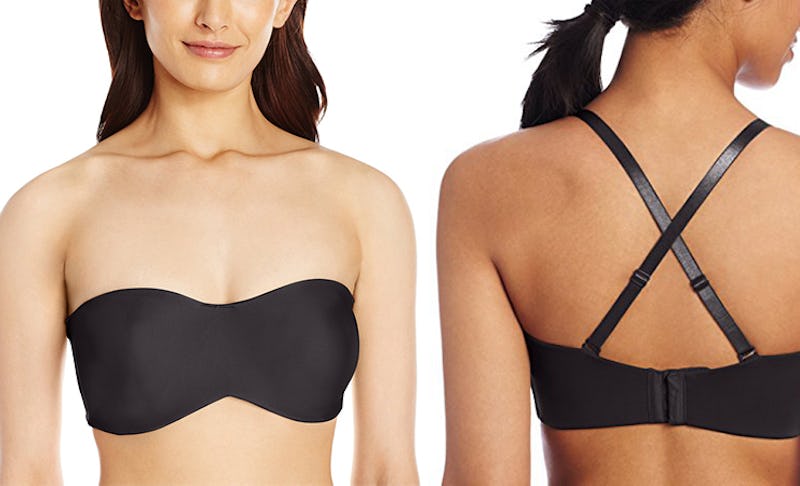 Amazon
A really good bra can make all the difference on a day when you seek comfort (which is every day for me) and are also wearing a form-fitting shirt or dress. This is precisely the situation bras that won't show under clothing were invented for. There will always be a place in my heart for vintage bullet-style bras that are meant to be shown off under sweaters for a little Betty Page or '80s Madonna appeal, but there are also times when you want to whisper to your lingerie to keep mum and let your outfit enjoy some of the attention.
Some of the most comfortable bras — the kinds you can wear from morning until night and will make you forget you have them on — also just so happen to be seamless, wireless, and perfectly smooth. These features also make for bras that appear pretty much invisible under clothing. So, while you may be on a mission to simply find a bra that vanishes under a tight T-shirt, you could also be scoring one that feels like silk on your body. Major win.
These 10 highly rated bras will make you feel and look as if you're not wearing anything at all. You'll feel the support they offer, but they'll agree to be silent, secret, and amazing partners in crime.