19 Snacks Older Millennials Remember That Younger Millennials Won't
Was there anything better than Baby Bottle Pops?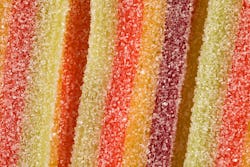 Dan Kitwood/Getty Images News/Getty Images
Back in the day, there was nothing like shrugging off your L.L. Bean backpack (embroidered with your initials, obviously), and heading straight for the snack cabinet in your kitchen. This closet of snacks was more like a glowing treasure trove of gems, as far as you were concerned. However, the sort of snacks each of us remember being in this snack cabinet might differ based on what part of the '90s each of us grew up then. In fact, there are plenty of snacks older millennials remember that younger millennials have no idea existed.
While many younger millennials grew up living that organic snack life, fake cheese powder — the kind that radiates an orange so neon you might turn into Alex Mack — was a go-to snack amongst older millennials. Many of our first manicures were courtesy of cheese balls. Slumber parties were conducted around a pile of candy that is now hard to find in stores. (Though you can still grab some Scooby Snacks on deli shelves because not everything decent about our childhood has been discontinued.)
Be warned, there is a list of snacks beyond this point that older millennials may start to experience intense cravings for. And, unfortunately, 3D Doritos are no longer in stock.
This article was originally published on