24 Comfortable Pants That Look Good On Everyone & Are Under $45 On Amazon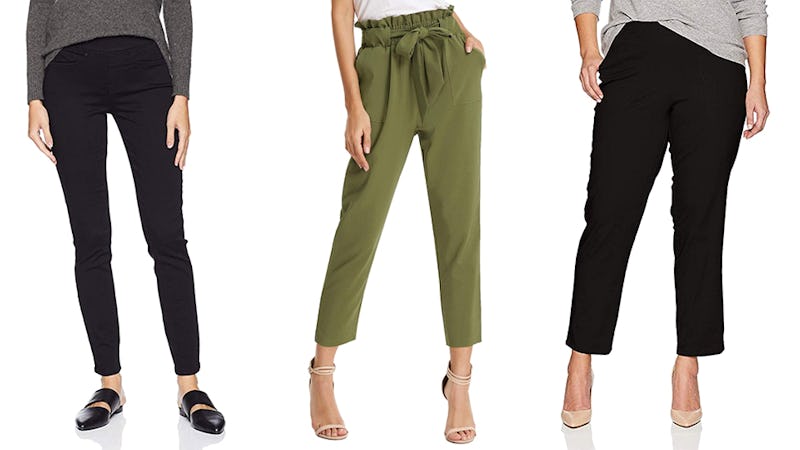 Amazon
Avid shoppers know that finding pants on Amazon can be difficult, mainly because you're buying them online. For that reason, it's important to know what you're looking for as you begin your search. When trying to narrow down your options, you should keep fabric materials in mind. You'll also want to pay attention to the rise, length, and cut, which are all factors that'll ensure your new pants fit exactly how you want them to.
Don't forget about leggings, though. Leggings are also popular Amazon bottoms they look good on everyone, thanks to their streamlined and snug fit. While purchasing them, you'll probably to want to buy a pair that's moisture-wicking or one that can pass the "squat test" with optimal stretch (especially if you plan to wear them while working out).
One advantage about leggings is that they're super comfy — but other pants can be cozy, too. If you look closely enough, you'll find loose-fitting, stretchy, and breathable bottoms that still look incredible. Some of those include palazzos, bell bottoms, tapered styles, and more. To make your shopping experience easier, I've created a list of comfortable pants on Amazon that complement all body types — from work pants to skinny jeans.
This article was originally published on