3 Zodiac Signs Whose Exes Miss Them Most During Mercury Retrograde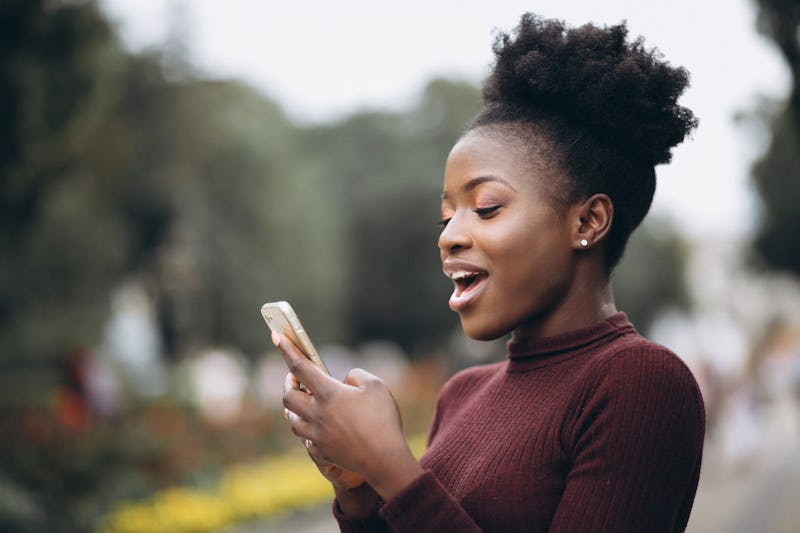 Shutterstock
If your ex's name is getting harder and harder to ignore, the universe may be trying to tell you something. Whenever Mercury is in retrograde, it's very typical for old flames to come out of the woodwork. And if you're an Aries, Cancer, or Libra, don't be surprised to receive a text from your ex. According to an astrologer, these are three zodiac signs whose exes miss them most during Mercury retrograde.
"Generally speaking, Mercury retrogrades bring back past loves," Veronica Perretti, astrologer and cosmic coach, tells Bustle. "Since Mercury is retrograde in the sign of Cancer, which rules your immediate family, your roots, and lineage, exes might come back to help you play out some of the deep-seated issues that you've inherited from your parents."
According to Perretti, this summer is actually a good time to make a move with an ex, since Venus is now direct and moving through Gemini. When Venus is in Gemini, it makes us crave verbal communication and intellectual connection in our relationships. This means that you'll not only have a good opportunity to reconnect with your ex, but you may actually talk through issues that kept it from working out before.
Mercury retrograde in Cancer is going to make everyone feel a little nostalgic. Per Perretti, these three zodiac sign's exes will be thinking of them a lot during the retrograde period.