The Best Cat Breeds For People With Allergies
From Sphynxs and Bengals to Siberian.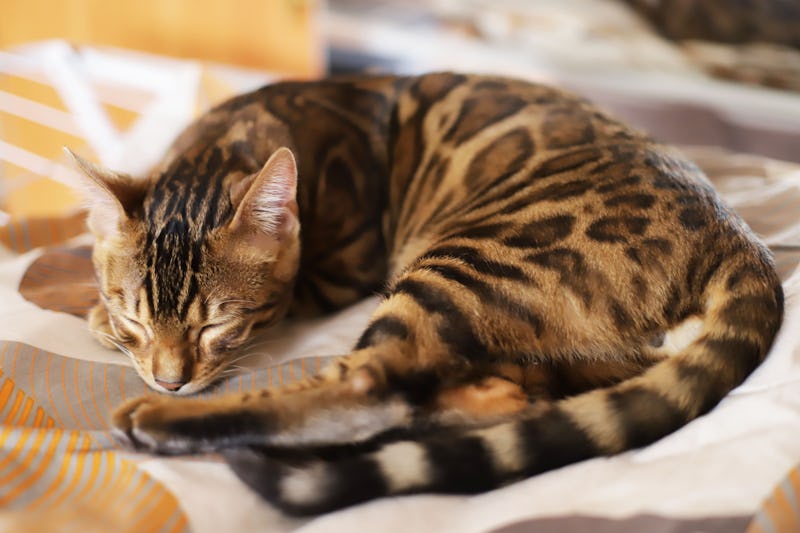 Julija Lavrisceva / 500px/500Px Plus/Getty Images
There are so many great things about owning a cat. They are soft and cuddly, many of them love to snuggle, they're really adorable to look at, they can be super playful and fun, and they make you feel less lonely whenever you need them. They also love you unconditionally, which is pretty amazing! But, as with any other pet, there are some downsides as well. Cats, as cute as they are, can be a bit destructive, as they love to scratch and knead on just about anything you want to keep safe. A lot of cats also tend to shed a lot, which means you'll be finding cat hair pretty much, well, everywhere.
For some people, cat hair everywhere is just an annoyance, maybe something that's kind of gross. For someone with an allergy to cats, it can literally make them feel sick. But even if you don't want cat hair all over the place, for whatever reason, you can still own a cat. There are a bunch of breeds of cats out there that either don't shed at all or don't shed nearly as much as some of their feline family members. That is definitely something you can appreciate.
Just a note if you're very allergic to cats: getting a hairless one isn't going to solve all of your problems. "Pet dander may be a major source of allergies ... that comes naturally from the skin, even in breeds that are hairless or shed less," Dr. Stephanie Austin, DVM and medical director and veterinarian of Bond Vet, tells Bustle. In other words, you can still be allergic to cats that release less hair, because most cat allergies are caused by the protein Fel D1, which is mainly found in the skin and saliva of the cat. So, the main reason for getting one that sheds less would really be convenience.
If you want to add a new cat to the fam, without sacrificing the cleanliness of your home, check out 13 of the best cat breeds that don't shed as much, below:
This article was originally published on