9 Ways Your Sleep Habits Can Affect Your Gut Health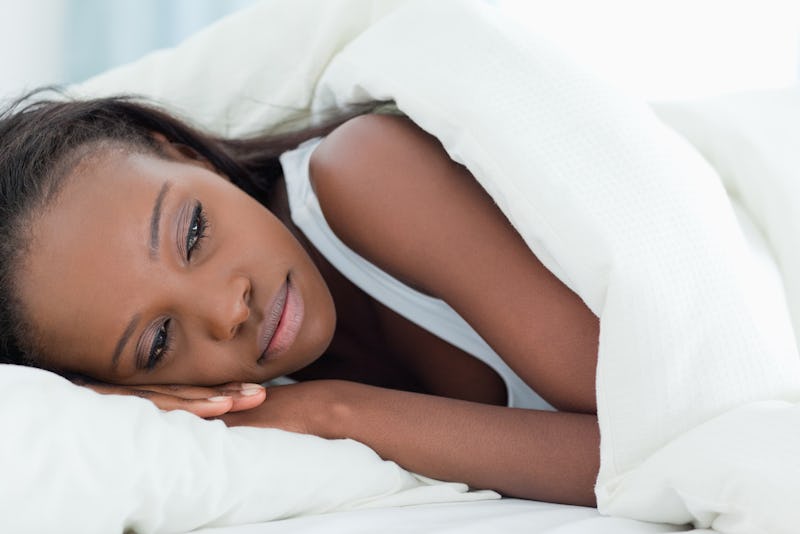 Wave Break Media/Shutterstock
You might not think that your sleep and your gut health have that much to do with each other, but according to experts, they definitely do. In fact, everything from what kind of food you eat as a bedtime snack to whether you sleep on your stomach or on your back can influence how well you sleep and your digestion at the same time.
So how are these two systems connected? "Any sleep habit that harms your body's natural sleep/wake cycle and causes fragmented or poor-quality sleep can also negatively affect your gut health," Dr. Kent Smith, a sleep expert and president of the American Sleep & Breathing Academy, tells Bustle. For example, not getting enough sleep over an extended period of time can throw off the balance of good bacteria in your gut microbiome, he says, which compromises the immune system and leads to an increased risk of disease, fatigue, and issues with memory and concentration.
"An estimated 50 to 70 million Americans suffer from a sleep-related disorder," Dr. Smith says, so if you consistently have trouble with your sleep, don't hesitate to bring up the issue with your doctor. Not only will getting help improve your sleep, he says, but it can also help prevent a number of serious health issues including heart disease, high blood pressure, diabetes, and stroke.
Here are some ways your sleep habits affect your gut health, according to experts.