40 Annoying Problems Around Your House You Didn't Realize Are Easy To Fix
These gadgets will make common, everyday problems much easier to handle.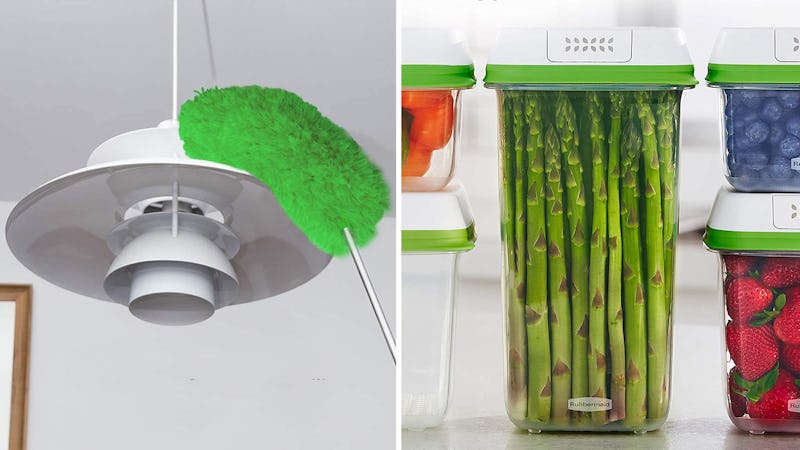 We may receive a portion of sales if you purchase a product through a link in this article.
When it comes to your home, it can seem like there's always something to be fixed, and often it's the more everyday problems that are the most aggravating — issues like constantly having to figure out where to store things, trying to clean hard-to-reach places (like between your stove and the counter), and scrambling to eliminate weird smells emanating from your sink drains. These frustrations can be a thing of the past, though, with these problem-solving products for your house.
For example, smelly sink, shower, and bath drains are no bueno, especially when they also run slow. If this is an issue at your house, these enzymatic drain sticks will literally gobble up any nastiness with the help of bacteria. Simply insert one into the problematic drain and the biological agents will get to work, eliminating both the clog and any accompanying smell.
Maybe draftiness is your issue, and the fact that it can drive up your energy costs. Whether it's cold air coming in from under your front door in the winter, or hot blasts streaming in during the summer, this under-the-door draft stopper will put an end to that. With one durable adhesive side, it installs easily, and can be customized to fit by just trimming with scissors.
See? That wasn't so hard, was it? There are dozens more simple solutions to solve household problems, so get reading.
This article was originally published on