7 Photo Apps That Mimic The Disposable Camera Experience
These Dispo dupes are peak nostalgia.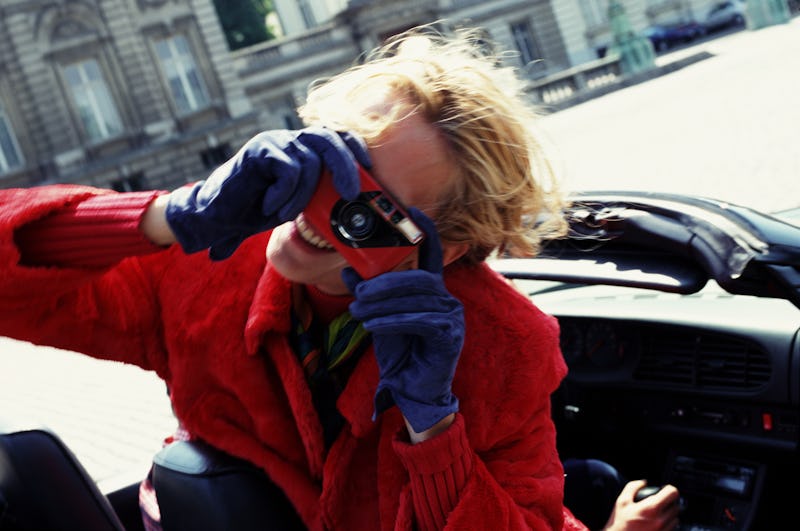 Regine Mahaux/Stockbyte/Getty Images
After a few weeks of beta testing and a temporary invite-only status, David Dobrik's Dispo app is officially available to all iOS users in the App Store. But while Dispo has some unique social network functions — like Rolls — it's not the only app that turns your high resolution iPhone snaps into distressed, light-damaged photos, reminiscent of disposable film. There are many apps like Dispo that have vintage filters, or mimic processing times and roll count restrictions, so that you can fully embrace the retro experience of using a disposable camera without having to open your wallet or leave your house.
If you're not aware of the latest resurrection of '90s budget camera work, the prospect of taking low-fi pictures might not seem appealing to you. Why take bad pictures when you paid to have a 12 mega pixel sensor on your iPhone? The reason this method is appealing to people right now is less about the photo quality, and more about the approach to photo-taking. It reminds people of a time when they'd just point and shoot and look forward to seeing what was captured later on — instead of taking a dozen shots of the same thing and then fiddling with edits and filters to achieve a certain look. The disposable camera app experience takes the pressure off taking the perfect shot and encourages users to have a candid approach to picture taking.
If this appeals to you, you'll enjoy these apps similar to Dispo, without any social media features that require you to make another profile just to access the camera function.