The 10 Best Habit Tracker Journals
Amazon shoppers swear by these for keeping them focused and motivated, any time of year.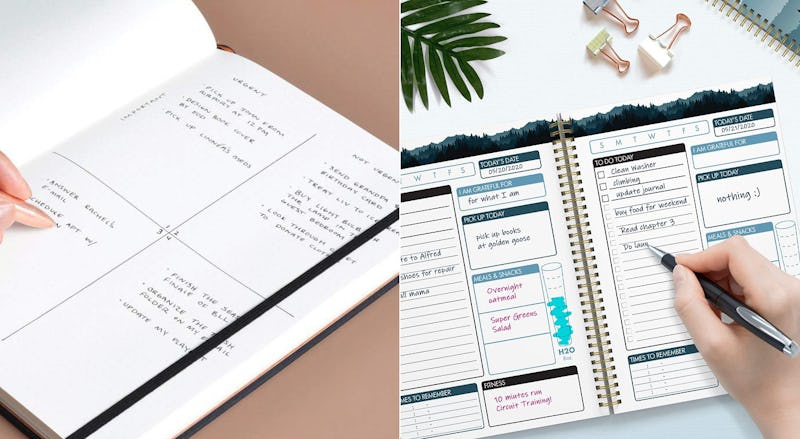 Amazon
We may receive a portion of sales if you purchase a product through a link in this article.
Setting new goals for yourself is easier said than done; few people can simply decide to alter their habits and bring about change just like that. Most people need tools to help them get started and keep going, and the best habit tracker journals can do just that. That said, the right format for you will depend on your goals and needs but most are undated so you can start wherever you are right now.
What To Look For In A Habit Tracker Journal
First, you'll want to find a goal-setting journal that allows you to begin where you are and doesn't make you feel guilty over lost time. For that reason, undated journals are often the way to go. No matter when you're reading this, all of the options here should remain relevant due to their undated layouts.
Next, know that goal-setting looks different for different people. Decide which layout will best suit your personality and needs: For some, a simple habit tracker chart will get the job done. Others may appreciate writing prompts and visual goal-setting activities that help them determine the "why" behind their aspirations. Some may want to focus their habit tracking on a specific area of their lives, like creating a wellness routine or a de-cluttered home.
Shop The Best Journals For Habit Tracking
Whatever you're looking to achieve, the journals below allow you to cultivate habits your way, so they become an ongoing part of your life.