The 6 Best Shower Heads For Hard Water
We only recommend products we love and that we think you will, too. We may receive a portion of sales from products purchased from this article, which was written by our Commerce team.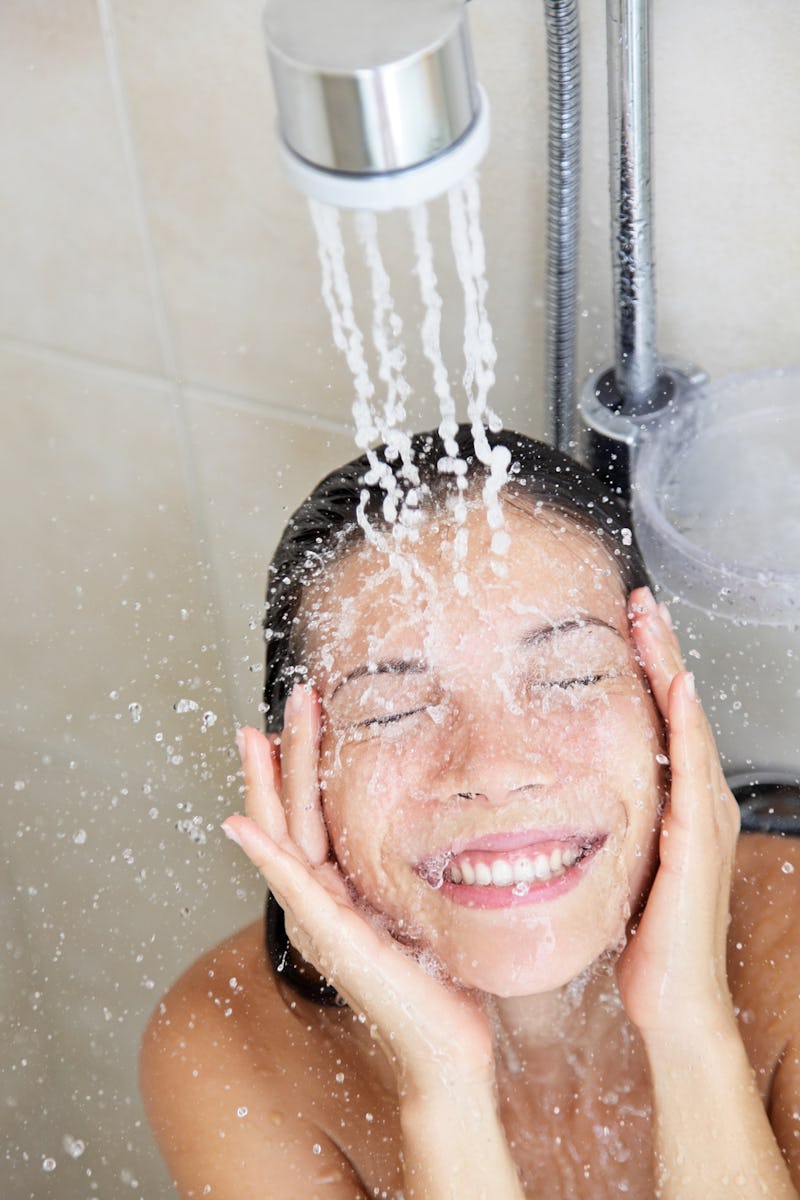 It may be difficult to describe the sensation, but if you've ever showered in hard water, you'll know it. Hard water contains more calcium and magnesium than soft water and it can make it a royal pain to remove shampoo/soap — which is why finding the best shower heads for hard water is especially important.
Because of all of the minerals found in hard water, the effect it can have on your skin is far from pleasant. It takes more effort to rid your skin of soap, which means there's a greater chance that residue will be left behind after your shower. Of course, all of that nasty, scummy soap residue can actually clog your pores and lead to pimples, blackheads, and whiteheads. Who would have thought water could make you breakout?
And there's more. It's entirely possible that the minerals in hard water will strip your skin of its natural oils, leaving it dry and itchy. All of these impurities in the water can also form free radicals that can add to skin damage. All this from taking a shower — say it ain't so!
So, now that we have all of the sad facts about hard water and our skin, here's what we can do about it: purchase a water softener for the home and/or — a much cheaper, and more immediately gratifying solution: install one of these amazing shower heads that filters out minerals and impurities in hard water.
This article was originally published on