Bustle Newsletter: June 6, 2022
On the nail inspo you need for summer, why Normani hasn't released her album yet, and more.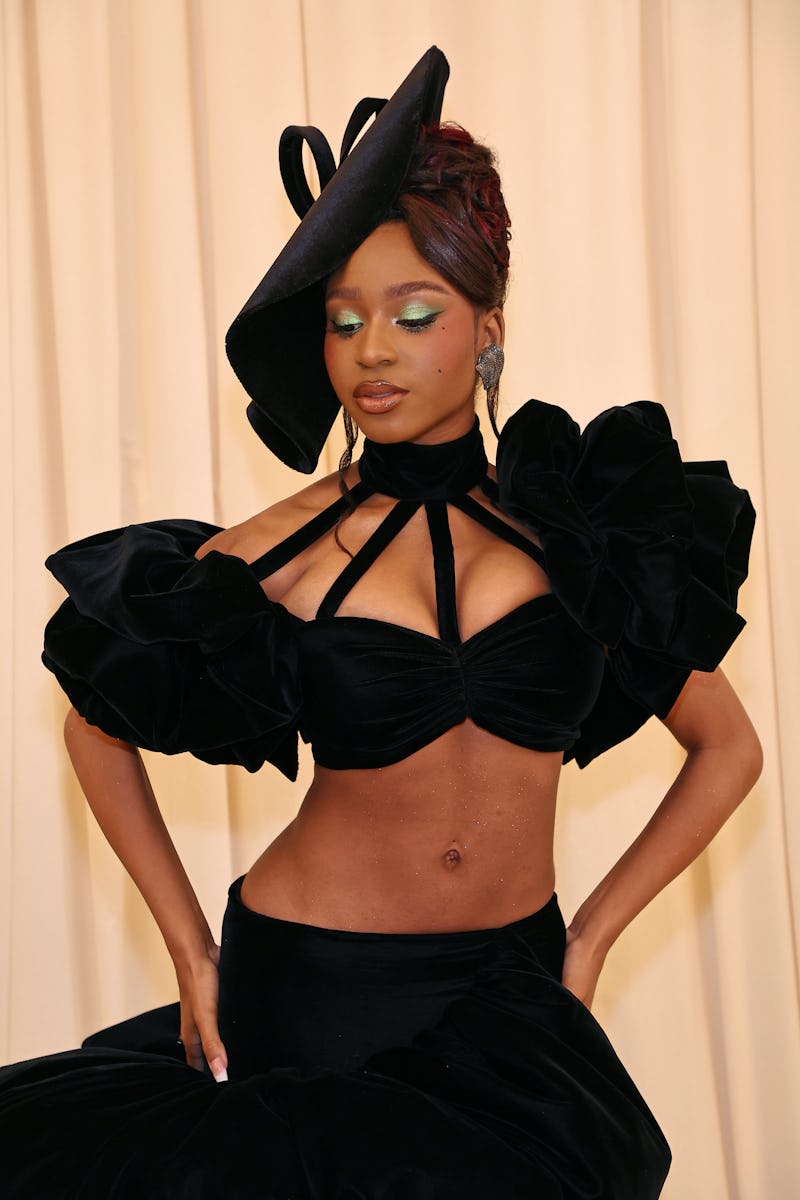 Arturo Holmes/MG22/Getty Images Entertainment/Getty Images
A version of this content appeared in Bustle's daily newsletter on June 6, 2022. If you like what you see, sign up to receive it in your inbox right here.
14 Chic Coffin Nail Ideas Perfect For SummerIt may be 2022, but if you looked at everyone's manicures these days, you'd be forgiven for thinking it's the early aughts: No matter where you look, it seems like everybody (see: Kylie, Cardi B) is rocking coffin nails — so called because the shape resembles, well, a coffin. Bustle tapped experts for tips on how to get the look yourself — don't cut your nails too short, lest they look more square versus coffin-like — and rounded up the hottest designs to inspire your summertime mani, whether you're into neons, embellished tips, or subtle florals. Read More
The Latest
Meet The Woman Changing The Conversation Around African Luxury Fashion
Studio 189 co-founder Abrima Erwiah is eternally hopeful — a necessary quality for someone running a fashion brand that aims to make a social impact. Her optimism, clearly, has proven effective: The company, which was co-founded with Rosario Dawson and produces African and African-inspired pieces in Africa, has made a splash stateside and is now sold in luxe retailers like Neiman Marcus. Erwiah spoke to Bustle about how to improve race relations in the industry and creating long-lasting, meaningful change. Read More
My Honest Review Of Pixy, Snap's New Flying Camera
Snap is giving a new definition to "hands-free": It recently launched Pixy, a drone that buzzes around you capturing photos and video like your own personal paparazzi. Put the gadget in your hand, hit the shutter, and watch the device take flight. It can capture content in several modes, including Reveal, where it flies up and gets a wide shot, and Follow, which — you guessed it — follows you around. Lifestyle editor Melanie Mignucci tried it out for a week, and her verdict? "The photos and videos on Pixy were way better than I expected," she writes. "Images were crisp; colors were bright." Read More
A Recap Of Prince Louis' Funniest Faces During The Queen's Jubilee
Over the weekend, the United Kingdom honored Queen Elizabeth's 70 years on the throne with a dizzying array of parades and festivities — but it was one of the youngest royals, Prince Louis, who stole the show. The 4-year-old son of Prince William and Kate Middleton was spotted hamming it up at a series of events throughout the Platinum Jubilee, gifting the Internet with endlessly funny photos and memeable fodder — from putting his hands over his ears at Trooping the Colour to sticking out his tongue at his momma. Youngest sibling energy, indeed. Read More
Must Reads
There's A Reason Normani Hasn't Released Her Album Yet — & It Makes Perfect Sense
Normani knows what you're about to ask. "Status of the album? Summer for sure," she says, laughing. "Tour? Coming." Since she launched her solo career four years ago, fans have been eagerly awaiting the 26-year-old pop star's debut album. Now, she's opening up about the wait, the scariest part about navigating a solo career, and her dream collabs. Read More
The Trendiest Looks Of The 2022 MTV Movie & TV AwardsThe MTV Movie & TV Awards fly a bit more under the radar than other awards shows, but the stars still turned out capital-L Looks for the evening. Sydney Sweeney gave Legally Blonde vibes in head-to-toe baby pink, while Paris Hilton hit the carpet in a sparkly blue gown. Host Vanessa Hudgens, meanwhile, stepped out in seven head-turning 'fits, including a cobalt blue Vera Wang mini dress complete with a dramatic chiffon train. Read More
Astrology
Here's Your Daily Horoscope
There's energy to go around. Read More
More Good Stuff