48 Cheap Products That Are So Awesome Amazon Can Barely Keep Them In Stock
We only recommend products we love and that we think you will, too. We may receive a portion of sales from products purchased from this article, which was written by our Commerce team.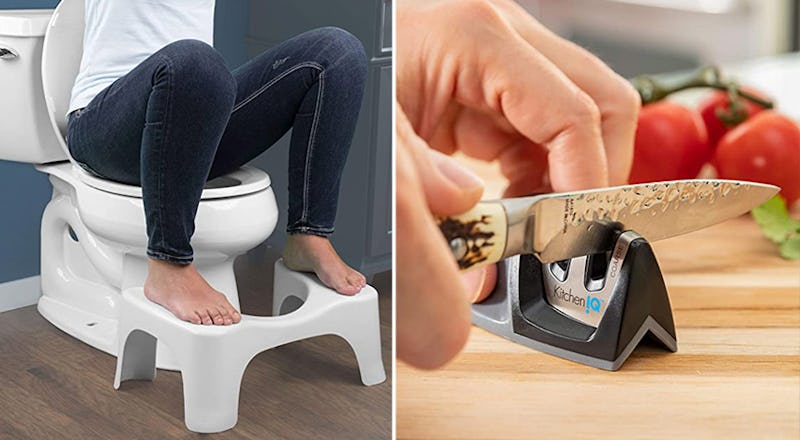 Amazon
Saving money isn't as easy as it sounds. For one, what am I supposed to do when I have downtime at work? Not browse Amazon? And for two, finding stuff that won't send your bank account into the red can be a challenge. You have to know what items are worth the purchase versus which ones are total wastes of money. Thankfully, there are tons of cheap products on Amazon that are so worth the money, it's a struggle to keep them in stock.
But I know what you're thinking: "If they're so cheap, how great can they be?" Full disclosure —  "cheap" doesn't mean what it used to. Nowadays, cheap just means the price is low; it usually doesn't have anything to do with the quality of the item you're looking at. With that in mind, I've made sure to include a variety of items for all tastes — from Burt's Bees gift sets to toilet stools. And if that isn't enough? Make sure to check out the cute storage boxes for shelves, because I very, very rarely see three available for less than $20.
Like I said, Amazon is having trouble keeping all these cheap products in stock — better start scrolling while they're still available.
This article was originally published on