M&S Is Selling Colin The Caterpillar Cake In Jars Now
And yes, a mini Colin face is included.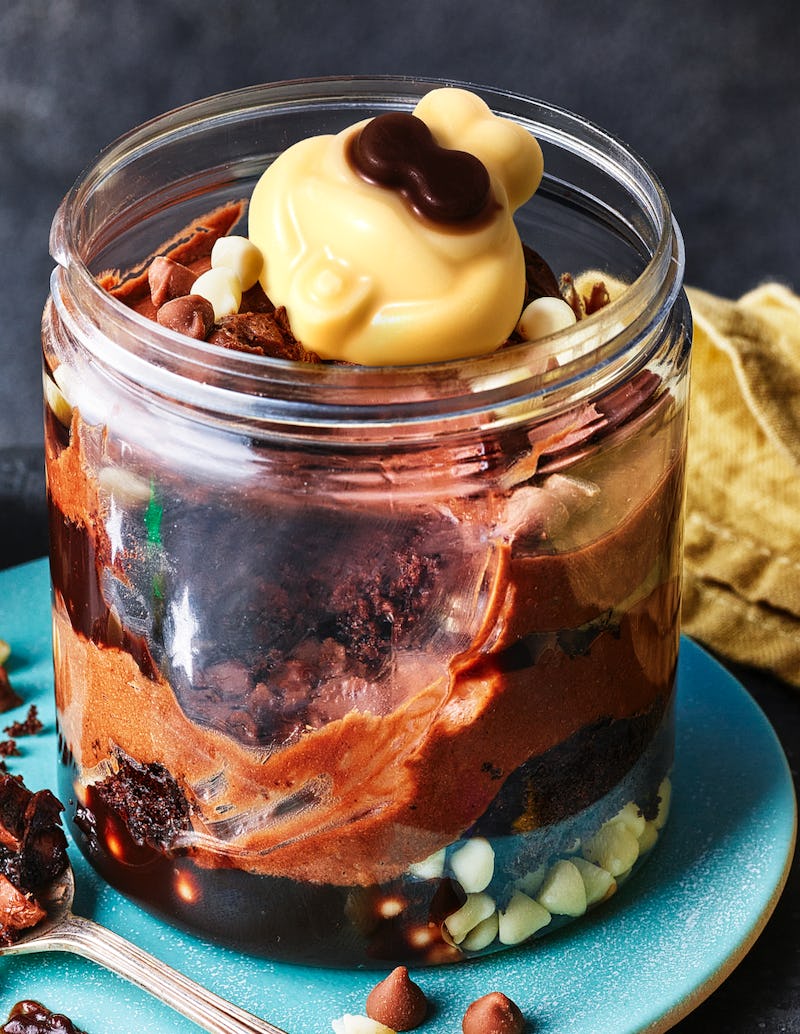 Marks and Spencer
The takeover of Colin the Caterpillar is showing no signs of stopping, and now fans of the delicious chocolatey treat can eat a portion of the famous cake on the go in a jar. And yes, the jar does come with a mini Colin the Caterpillar face so you can breathe a sigh of relief.
Described by Marks and Spencer's as containing "layers of all the Colin goodness", this cake in a jar includes a rich chocolate sponge, Belgian chocolate sauce, chocolate ganache, as well as milk and white chocolate chips topped with Colin's face. Available now and priced at £4, the 178g portion is packaged in a reusable jar that is also fully recyclable.
If you're not that fussed with the Colin the Caterpillar hype, M&S has got you covered. They're also offering a Raspberry Ripple and Trillionaire's Cake Jar. Both are £4 but are slightly smaller portion-wise at 158g and 169g. The Raspberry Ripple and Trillionaire jars have a layered madeira sponge base, with a raspberry and chocolate fudge theme respectively.
"Gone are the days of picking a cake to suit all tastes – you can now mix and match to suit everyone," Natalie Tate – Lead Product Developer for M&S Cakes said in a press statement obtained by Bustle. "Much like an indulgent ice cream tub – there is something about diving straight in with a spoon that makes the experience all the more delicious."