15 Instagram Captions To Use For Your Next Girls Trip Photo Dump
TFW the vacay makes it out of the group chat.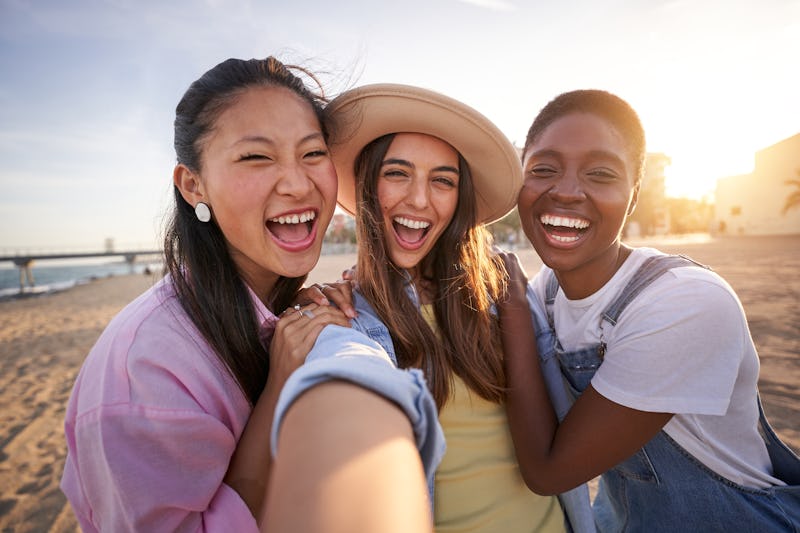 Carlos Barquero/Moment/Getty Images
Everyone knows summer isn't complete without a bestie vacation. After all, there's nothing better than a trip dedicated to good times, good views, and good drinks, except maybe an Instagram caption that perfectly describes the chaotic energy and unforgettable memories that traveling with your friends is notorious for. And if you don't want to use one of your many inside jokes that make no sense out of context, you can use one of these girls trip caption ideas to immortalize your getaway on Instagram forever. You're welcome.
Do you spend all year planning your annual summer girls trip (and the IG content that is sure to come out of it) or are you normal? All jokes aside, though, if vacationing with your best friends is consistently the highlight of your year, you're probably going to want to Instagram the whole thing. From touching down at your destination and enjoying your first meal to spending late nights at the local bars and crashing at your hotel at 4 a.m., getaways like these are always ripe with memories, so it's only fitting that your IG posts reflect that, too. These 15 girls trip captions include a range of funny, punny, sweet, and sentimental ideas that are sure to fill your followers with FOMO.