11 Goal-Setting Apps That Will Help Keep You On Track
For all your New Year's resolutions.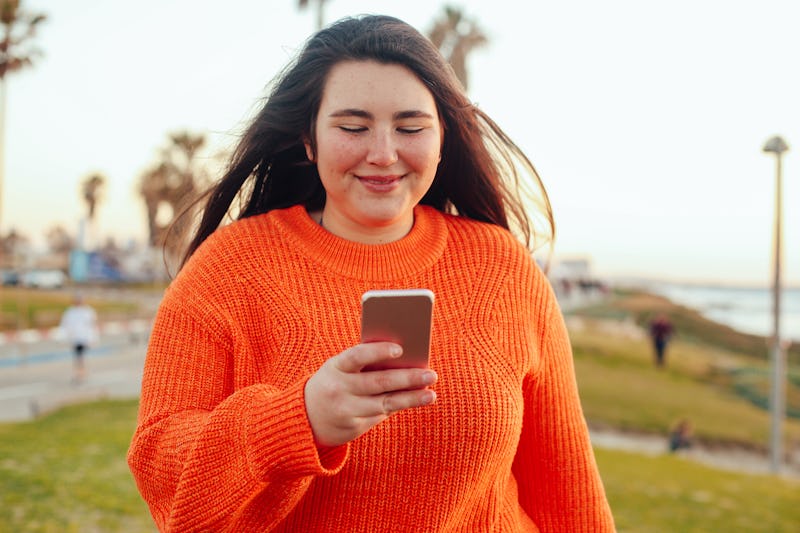 Getty Images/Ella uzan
Every now and again, the self-reflection mood strikes — where are you now, where have you been, and where do you want to go? Maybe your fantasies are about where you're heading in your career, or maybe they're about cultivating your found family and having a comfortable bed to rest on. Whatever you're after, if you want a better way to keep track of your hopes, dreams, and plans, keep scrolling for 11 of the best apps for goal setting.
Creating goals has psychological benefits whether you're chasing your dream of having a puppy or making that next career move. According to a 2016 study published in the journal Psychology Bulletin, keeping track of little successes is much more sustainable than always (and only) focusing on an endgame that seems so far off. In other words, set goals, write them down, track your progress, and you'll position yourself to be far more successful in reaching those milestones than if you were to skip those first three steps.
Maybe you're the old-fashioned type (like me) and prefer journaling your goals, which is an excellent way to get your thoughts down and be mindful of your intentions. But if you're always on your fitness tracker or use every cross-referenced calendar on your phone, a goal-tracking app might be more your speed. All you have to do is pick the one that best suits you, and then monitor your strengths, weaknesses, and what steps you should take to improve your journey.
Whether you're preparing for those 2021 resolutions or want a better way to record your achievements starting today, these 11 goal-tracking apps can help.