40 Hair & Makeup Mistakes You Don't Realize You're Making, According To Experts
We only recommend products we love and that we think you will, too. We may receive a portion of sales from products purchased from this article, which was written by our Commerce team.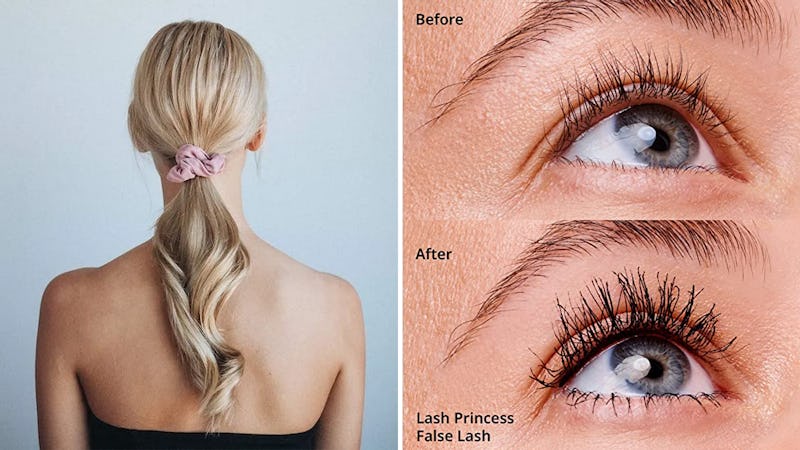 I'll be honest: Sometimes I question my entire morning beauty routine. Between exfoliating properly, styling my hair, and finding the right shade of concealer, there are so many steps and techniques to mess up. (I have to be making at least a few mistakes, right?) You might be, too — even if you don't realize it. That's exactly why Bustle reached out to the experts, and they let us in on all the hair-and-makeup mess-ups that are totally avoidable.
What kind of mistakes did these experts point out? To start, moisturizing. Melissa Urban, a licensed esthetician and skincare expert of the beauty app Skinforyou, says you could be applying your moisturizer at the wrong time (and probably not quickly enough). With that being said, grab the extra-large bottle of the everyday moisturizer on this list and be sure to apply it no more than five minutes after your shower.
Plus, there's a shower water filter included here that was hand-picked by Ghanima Abdullah, a hair expert and cosmetologist for The Right Hairstyles. Why? Abdullah says, "If you live in a hard water area, washing your hair with it could actually damage your hair." It's a good thing the filter on this list has 15 filtering levels — along with activated carbon — to help prevent all of that damage.
Basically, these experts know about the common mistakes you might be making with every step, product, and technique. The best part about this list is that I don't have to question every single part of my routine anymore.
This article was originally published on