Astrologers Reveal How Each Zodiac Sign Will Approach Dating Post-Quarantine
It's never too early to start planning your post-COVID love life.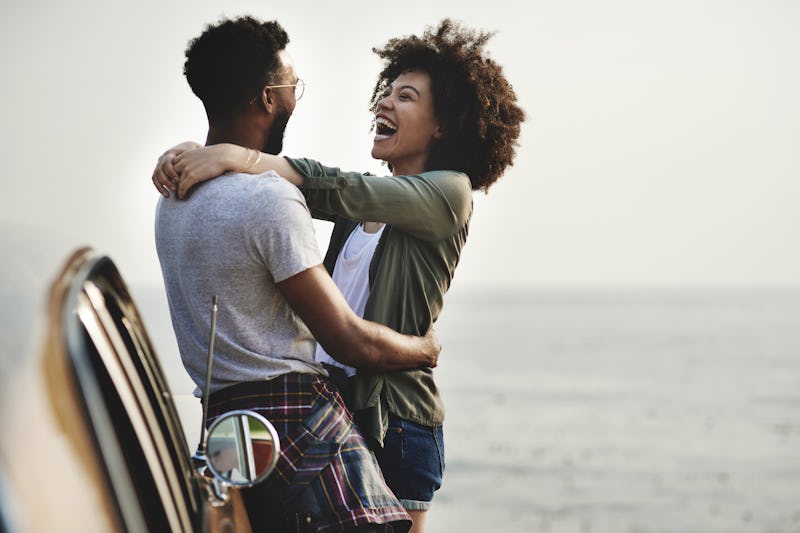 Dean Mitchell/E+/Getty Images
You may not live in a post-COVID world, but it's not too early to think about how you're going to step back into the dating scene when the time comes. For example, are you going to be pickier about who you choose to go out with, or will you just be ready to put yourself out there and meet some new faces? While some zodiac signs will approach post-quarantine dating by making up for lost time, others will choose to wait it out until they meet someone worthy of leaving quarantine for. There's no right or wrong way to go about it — in fact, each zodiac sign will re-enter the world of dating differently.
Astrologer Natalie Holbrook tells Bustle that air signs (Gemini, Libra, and Aquarius) will likely "let their fingers do the flirting with online dating." Geminis, in particular, are the "witty wordsmiths of the zodiac." So, if an air sign really enjoyed online dating during quarantine, they're going to stick to it for a while.
Even if you're not in the mood or ready to date just yet, each and every zodiac sign will approach post-quarantine dating differently. Here's how your sign will do it, according to astrologers.