How To Celebrate Women's Equality Day In An Inclusive Way
It's about celebrating *every* kind of woman.
by JR Thorpe and Syeda Khaula Saad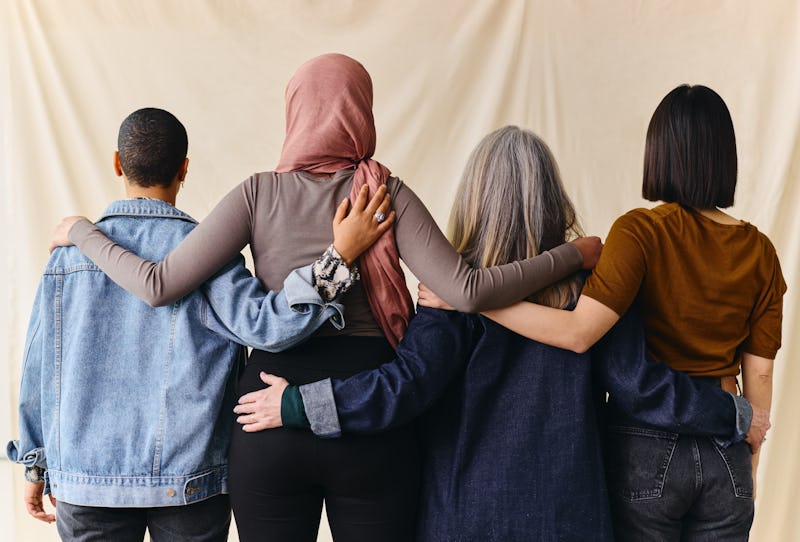 Shutterstock
Aug. 26 marks the anniversary of the day on which the 19th Amendment, which gave women across America the right to vote, was adopted to the U.S. Constitution. It's known as Women's Equality Day, and tends to be a day of celebration and empowerment — and frustration, as the fact that women remain pretty deeply unequal in America is brought to the forefront of conversation. But when it comes celebrating all womanhood on the weekend, there's another agenda beyond simply hoping for better gender equality, an agenda that focuses on the inequalities faced by every kind of woman — not just white, straight, cisgender ones.
The fight for inclusivity within the women's equality movement has a long history, far beyond the 19th Amendment itself. These days it manifests as intersectional feminism, in which feminists are called upon to recognize the many different forms of discrimination and prejudice that mean that, for instance, Latinas across the United States face the worst wage gaps of any race (an average of 54 cents to every dollar earned by white men). To truly act for women's equality and make Aug. 26 a day of worthwhile celebration, you need to celebrate Women's Equality Day in an inclusive way. Not sure how to do that? Here's a guide.
This article was originally published on