5 Simple Ways To Make Your Christmas More Eco-Friendly
For your most sustainable festive season yet.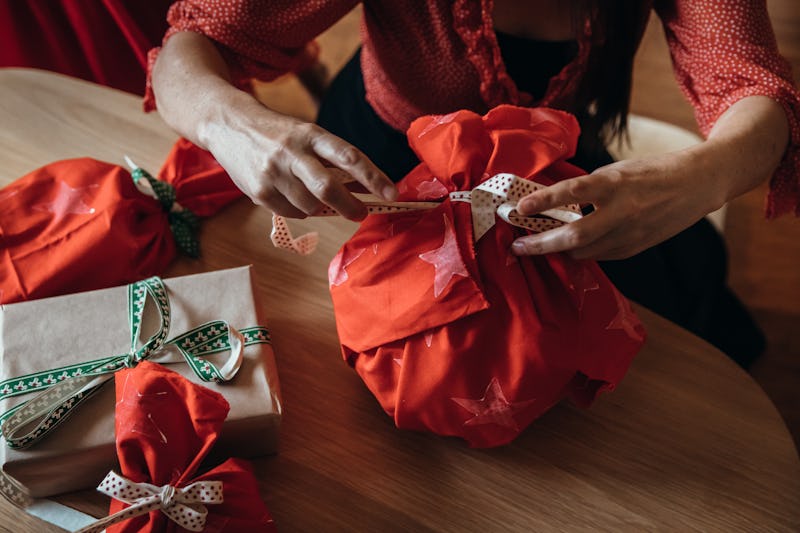 LOUISE BEAUMONT/Getty
Christmas is all about spending time with your loved ones, getting into the festive spirit, and having the occasional argument with a distant, problematic family member over the roast turkey. But let's be honest, Christmas has also become a bit consumerist. And when you're having a good time, sustainability and environmentalism at Christmas tend to go left at the wayside.
It's easy to end up giving into fast fashion and ordering your fourth new Christmas jumper, or perhaps giving up on the recycling when you're ripping into at a pile of presents, half of which you might never use. While we're enjoying this season, let's not forget the impact our Christmas habits can have on the planet.
According to the packaging company GWP Group, 125,000 tonnes of plastic wrapping used for food will be discarded over Christmas. Around 1 billion Christmas cards could end up in the bin after Christmas day, and 83 square kilometres of wrapping paper will be thrown out or burnt. Just because it's a time of holiday cheer that doesn't mean you have to throw the future of the planet in the bin with the leftovers. So, here are some tips and tricks on how to have a more sustainable Christmas.
This article was originally published on