Nosy Relatives Will Never Not Ask Invasive Questions. So We Asked An Expert How To Deal.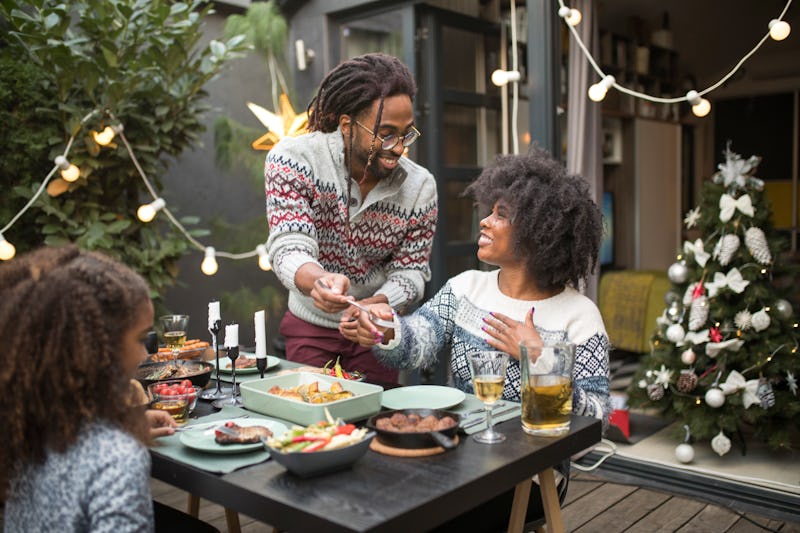 M_a_y_a/E+/Getty Images
The holidays often mean extended periods of family time. And if you're a person who doesn't see a lot of your family during the rest of the year, that enforced family time can mean a bombardment of interactions, feelings — and invasive questions. Because nosy family members love to ask totally inappropriate questions.
When are you going to get married? When are you two having kids? Why don't you have a boyfriend/girlfriend/non-binary friend? The holidays, it seems, is the time when every mom, dad, sister, brother, auntie, and cousin's wife who only sees you once a year thinks it's appropriate to ask extremely personal questions about your romantic life or reproductive choices.
If you're already practicing your calming breathing in anticipation of your visit home this holiday season, you're not alone. Clinical psychologist and past President of the Anxiety and Depression Association of America Dr. Karen Cassiday tells Bustle that it would be an "extraordinary family" who knew that "some questions don't need to be asked."
It's a near universal thing, it seems: Families are just nosy. Here are Dr. Cassiday's suggestions for how to approach the visit — and how to respond to those questions that really just don't need to be asked.