15 Things To Say To Relatives Who Ask You Why You're Single Over The Holidays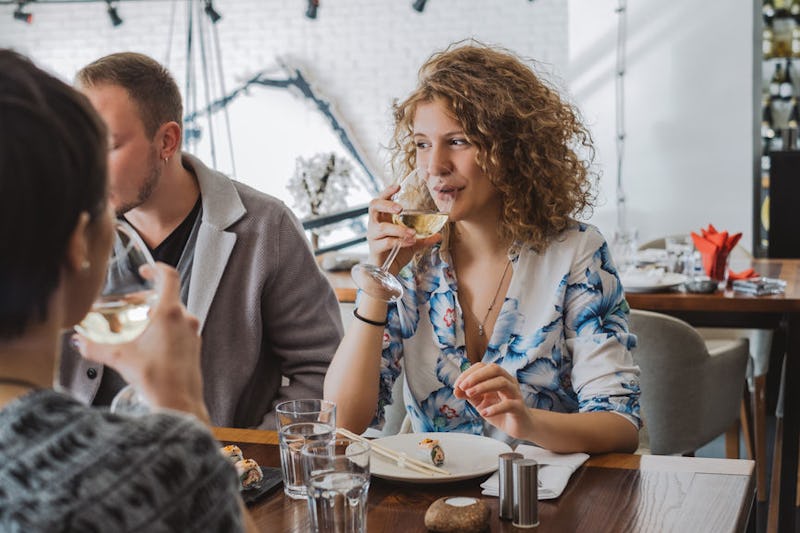 Aleksandra Jankovic/Stocksy
You go home for Thanksgiving, Christmas, a family member's birthday party, or what have you, and everyone's having a great time catching up with you. Mid-everyone laughing, maybe your aunt or uncle blurts out, "So why are you still single?!" Everyone gets quiet and they all look at you, while other relatives start to ask you a variation of the same thing: "Yeah, why are you still single?" They say it with a tone that implies that something's wrong with you for being single, which there's not, of course. Plus, maybe you prefer being single and don't even want a partner, which is also completely OK.
Even though relatives asking the "still single" question may be awkward and you may just want to flee the room or change the subject, there are ways to reply to their single-status inquiries. Whether you tell them, "I just haven't found the right person yet" or "Actually, I like being single; I have freedom to travel the world and work remotely and it would be different if I did so with somebody else," there are plenty of responses you can give them. The key is to be confident in your response versus defensive.
Kac Young, PhD, author of 21 Days to the Love of Your Life, tells Bustle to always assume the best when your relatives ask you why you're still single. "They see you as terrific and think someone else should, too," she says. She adds that they probably just want the best for you and believe that a loving relationship is the key to happiness." However, just because *they* may think a loving relationship is the key to happiness, your definition of happiness may be something entirely different. Point being, they likely mean well.
Below, Dr. Young and other relationship experts offer suggestions on what to say when your relatives bring up your single status too much, especially around the holiday dinner table.