Experts Say These Are The 9 Best Ways To Save Money In Your Relationship Without Sacrificing Fun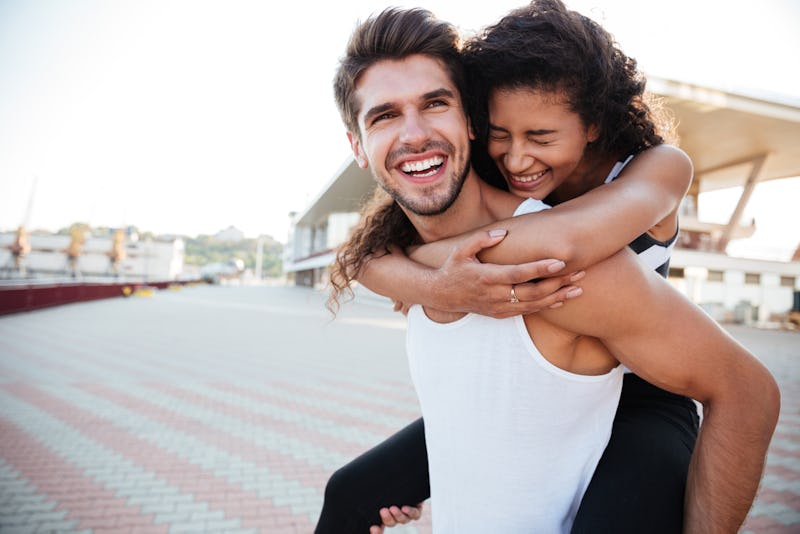 Dean Drobot/Shutterstock
While you obviously want to have fun with your partner — and do interesting things together as a way of keeping your relationship fresh — it can start to feel as if everything revolves around spending money. Lots and lots of money. But if you get creative, you and your partner can still go on dates, hit up the town, and have fun without spending a lot.
Sure, there's something really nice about going to dinner and treating yourselves to nachos, burritos with all the fixings, and the holy grail of any meal that is guacamole. And the same can be true for splurging on movie tickets plus plenty of snacks. Or dishing out for fancy drinks at a cool, new bar. You can still do those things if you factor them into your budget, and make a pact that you won't go overboard.
But they aren't the only date night ideas out there, and it certainly "does not have to cost a lot to have fun in a relationship," Susan Trombetti, matchmaker and CEO of Exclusive Matchmaking, tells Bustle. "Having fun in a relationship is entirely based off of you and your partner being together, not exactly how much is coming out of your wallet. The enjoyment comes from the memories you build together." So, with that in mind, read on for some ways to save money and still have fun with your partner, according to experts.