11 Things Women Wish They Knew In Their 20s About Investing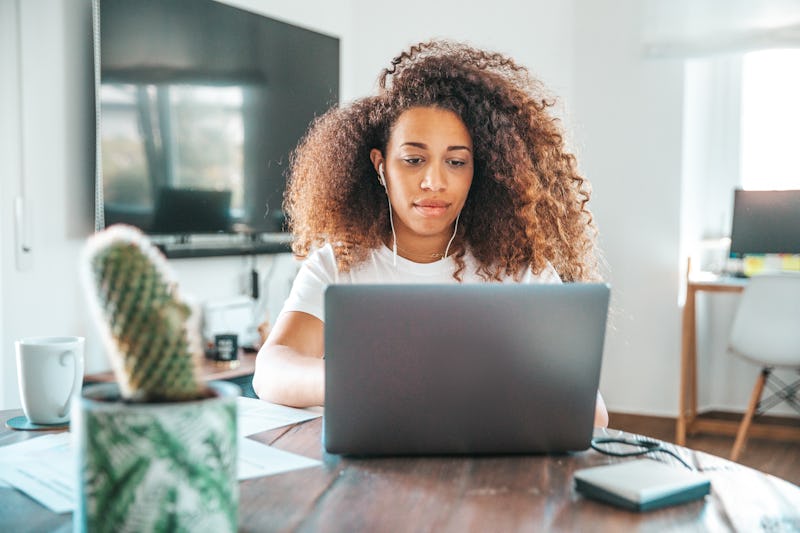 LeoPatrizi/E+/Getty Images
While it's never too late to start investing, financial experts agree that the earlier you start, the better position you'll be in the future. But with so many acronyms, unfamiliar words, and confusing "rules," to say investing is intimidating is an understatement.
And while there's a learning curve, you can absolutely understand investing no matter where you are in your financial journey, Mindy Yu, director of investments at Stash, a personal finance app, tells Bustle. "The earlier you start, the more time your investments have to reach their growth potential, thanks to the power of compounding," Yu says. "At a younger age, you're in a position to take on greater risk — and potentially experience more growth — as opposed to when you are nearing retirement age, for example."
Because hindsight is 20/20, we've rounded up the advice folks wish they had followed in their 20s. And even experts have regrets. "Coming from a family who struggled paycheck to paycheck, I wanted to hold onto cash as much as possible. …My greatest fear was that I'd lose it all." Instead, she says maintaining a diverse portfolio could have caused her money to grow. "It's important to understand that inflation will erode your purchasing power over time," Yu says. "This means that your dollar today will be worth less in the future. Generating returns, and income, through investing is one way to potentially keep up with inflation."
Below, find other advice people wish they had followed — and are happy to share now.