13 Bennifer Fashion Moments To Recreate For Halloween This Year
Mimic their Gigli premiere look.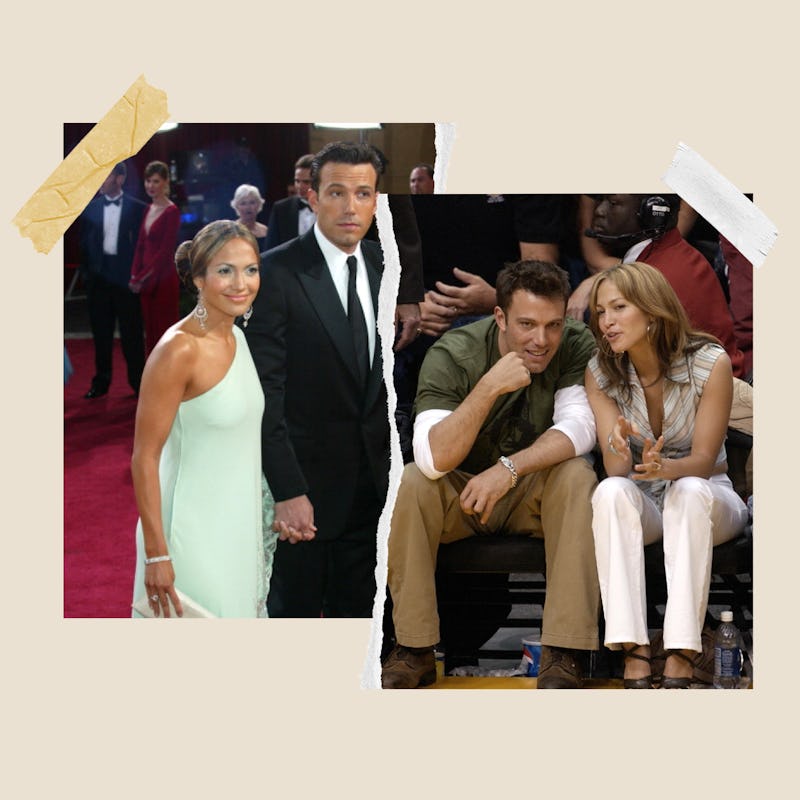 Dan MacMedan, Vince Bucci/Getty Images
Whether you're reuniting with your own old fling this fall, or just want a buzz-worthy photo op, Bennifer is arguably the hottest couple's costume to dress as this Halloween. And, luckily for us, Jennifer Lopez and Ben Affleck's long-time love affair has offered plenty of iconic fashion moments to recreate.
From era-defining red carpet looks to coordinated street style moments, Bennifer's couple wardrobe makes for an endless artillery of costume ideas. If you're going for modern elegance, why not channel Bennifer's latest looks from the Met Gala or their red carpet 2.0 debut in Venice? For rom-com lovers, you can dress as Ben and Jen a la Jersey Girl, or mimic their Gigli premiere look. Looking to go the more casual route? Dress as the duo on their outings to the Lakers or Red Sox games. (Also a great look if you or your partner "loves that dirty water" and calls Boston home like Ben.)
Much like the infinite love of Jen and Ben, there's an endless amount of Bennifer Halloween costume ideas for you and your beau to choose from this year. Get retro, get regal, whatever you choose, you're sure to have the party paparazzi on your tail.