25 Luxury Gifts For Under $50
Hello, affordable indulgences.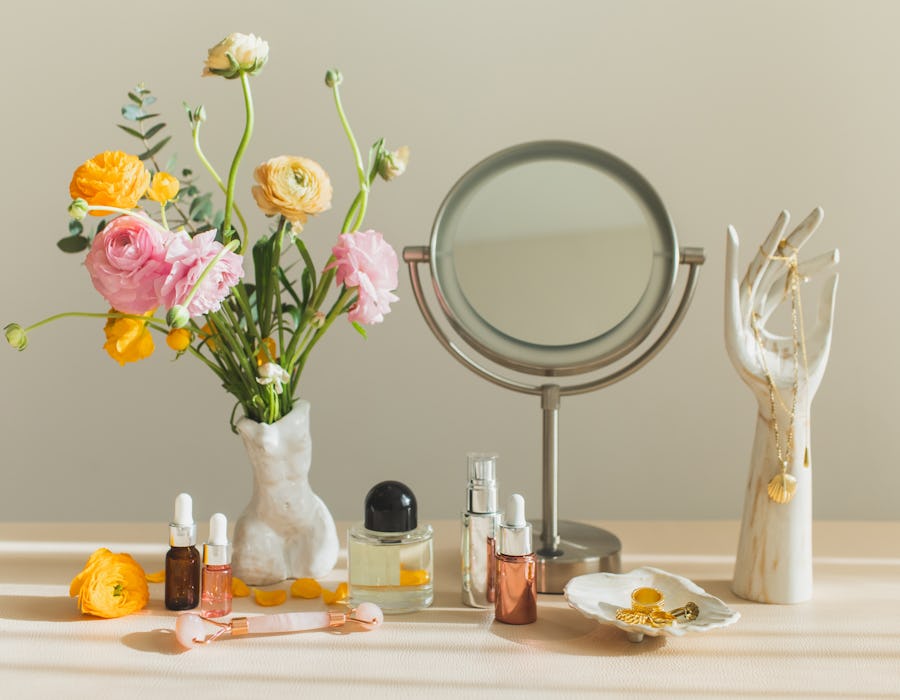 Anastasiia Krivenok/Moment/Getty Images
There's a certain art to gift-giving. A present should feel both personal and practical — no one wants something that will only collect dust in the back of a closet — but it should also possess a certain extravagance; it should look like a splurge, even if it isn't. While buying something nice tends to equate to spending lots of money, that doesn't actually need to be the case. Take for instance these luxury gifts under $50.
If you're constantly trying to one-up your own gift-giving abilities, it's time to consider these small-but-mighty treasures. High in style but not in price, each of these little luxuries feel like a special treat. Plus, they're so much more personable than your average last-minute present. Shopping for your Virgo bestie? A new, chic wallet will help keep their essentials organized (exactly how they like them!). Is your friend always playing hostess? An Italian sampler kit, complete with pesto and truffle oil, is sure to impress (and will definitely be appreciated during their next cocktail hour).
Whether it's a jade roller or a body wash whose scent will last all day long, these 25 luxury gifts under $50 are just the right amount of fancy. Time to indulge the ones you love — and maybe yourself, too.
Bustle Shop is Bustle's shoppable guide to editor-approved buys in fashion, beauty, wellness, and lifestyle. We may receive a portion of sales if you purchase a product through a link in this article.
Bustle Shop brings you the editor-approved buys we can't get enough of and think you'll adore, too. Best of all, you can shop all of the products above directly on this page without visiting multiple retailers. Simply click on an item to learn more, choose your size or favorite color (if applicable), and then hit "add to cart." When you're done, you can click over to your cart in the top right corner of your screen to purchase all your stellar selects at once. How easy is that?
Questions about shipping, returns, or your order in general? Click here for more information.
Explore more of Bustle Shop (and our fashion, beauty, and lifestyle must-haves) here.
This article was originally published on