13 Dramatic Airbnbs Celebrities Have Stayed In
Wait until you see Mariah Carey's pick.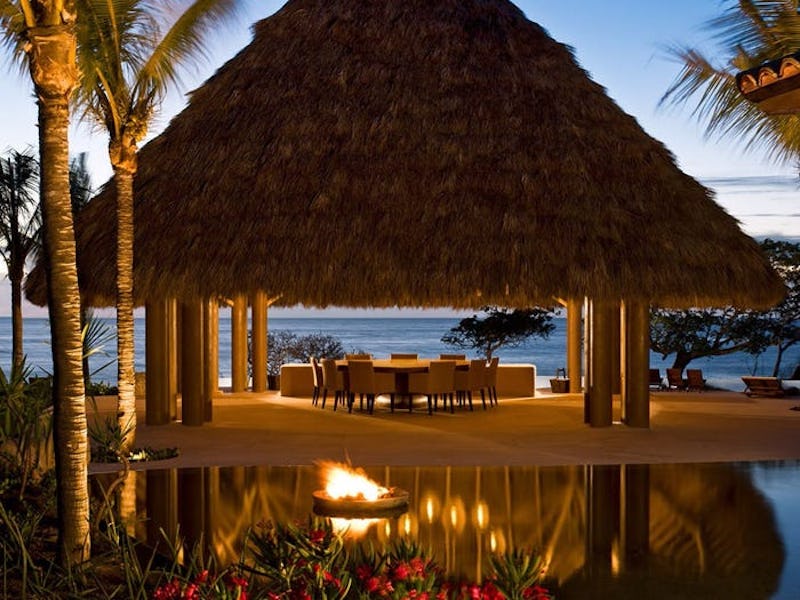 Airbnb/Brit + Co
If you have ever looked for an alternative to a hotel, chances are you have booked a stay at an Airbnb. You know that famous saying, "Wow! Celebrities are just like us!"? Well, in this case, they *kind of* are. I found some of the most dramatic Airbnbs celebrities have stayed in, and it may remind you of your beachside escape booked on the popular vacation rental site (besides well, er, some of the price tags and luxurious accommodations).
The best part of this is the fact that a lot of these properties are still rentable on Airbnb — I mean, if you have $10,000 to dish out a night. But hey, if you're anything like me and your jaw is down to the floor, don't worry. You can still look at all of the incredible photos and *dream* that you're an A-lister actually spending a few nights in an incredible mansion under the tropical Hawaii sun.
But it's not just limited to Hawaii — a few of these houses are actually on Billionaire Beach, (fits the theme right?!) a famous seaside escape in Malibu, where the elite tend to lounge around and bask in the sun. Other places include Toronto, Brazil, Norway — where Prince Harry and Meghan Markle were past guests — and many other fabulous locations. If the house is cool enough for the royal couple to spend a few nights, I'm guessing you definitely want to sneak a peek.
Here are 13 of the most dramatic Airbnbs celebrities have stayed in, below: