7 Apps To Keep On Your Phone In Case Of An Emergency
These safety apps can give you peace of mind.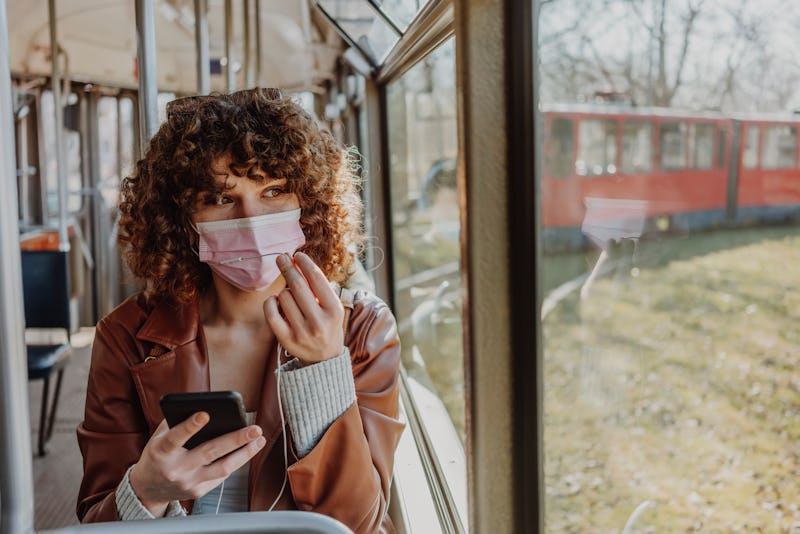 Vesnaandjic/E+/Getty Images
Even though it shouldn't feel this way, being a woman in public can sometimes feel very unsafe. Research conducted by Cornell University in 2015 found that 85 percent of women in the United States have experienced street harassment before the age of 18. A safety app for women produced by PLAN International in 2018 called Unsafe In The City, looked at five cities — Delhi, Sydney, Kampala, Lima, and Madrid — and had women pin particular places where they'd felt unsafe onto city maps. It's now become a major source of data about women's safety in metropolitan areas worldwide. But beyond gathering data about dangerous spaces, there are also many apps that might be able to help us band together and get home safely.
Walking home alone at night, going out with a stranger, exploring an unknown place, getting lost — all are situations in which women have felt vulnerable. Everybody has their tips and tricks if they think they may be in a dangerous situation: sticking to brightly lit places with people around, calling a friend, walking with keys between knuckles. Apps that hope to make women safe take various approaches, but many are based on the idea that your phone can be your lifeline.
While violence against women is never the fault of the victim, safety apps and other forms of backup can help you and your loved ones feel more secure when going out. Many phones have built-in safety features already. If you need to make an emergency call on an iPhone, you can press and hold one of the volume buttons and the side button at the same time, which brings up the Emergency SOS menu. To do the same on Apple Watch, press and hold the side button. Both options will dial emergency services for you. Samsung Android phones carry emergency call buttons on their lock screens.
Whether you're going out for a jog or headed off on a blind date, it's never a bad idea to make sure you've got every safety box checked. Make sure you keep your phone fully charged so you can use these safety apps if need be.
This article was originally published on