These Are Scorpio's Erogenous Zones, According To Astrologers
They're very hands-on partners and enjoy physical touch.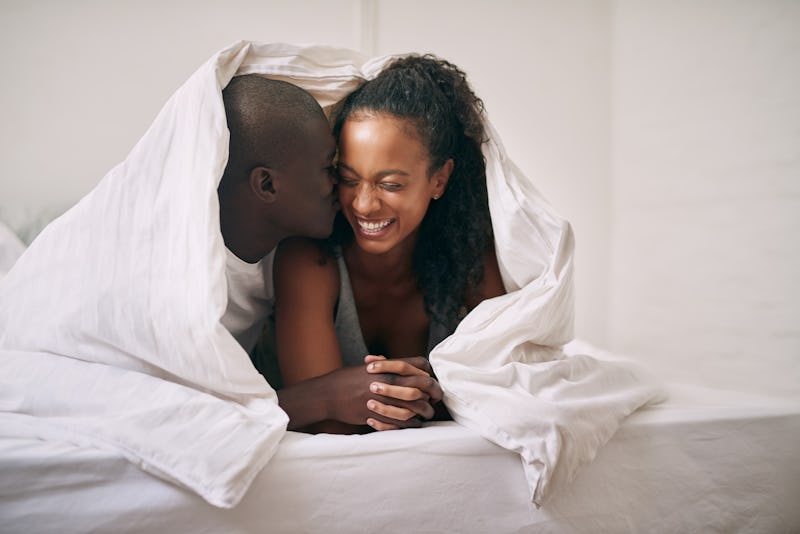 Adene Sanchez/E+/Getty Images
Knowing how to turn on the sexy scorpion of the zodiac can be a big mystery for some. After all, Scorpios are known for being extremely private, and are very careful about what they reveal to others. It's one of the reasons why many find Scorpios so alluring. Sure, they can be slow to let go in bed as well. But if you can stimulate Scorpio's erogenous zones, you can bring out the intense, dominant, and passionate side of your Scorpio partner.
Each sign in the zodiac is associated with at least one part of the body. Scorpio is one of the most sexual signs in the zodiac. "As Scorpio is associated with sexuality, it's only natural for this sign to rule over the organs of procreation, the genitals, and the womb," professional astrologer Esoteric Esa, tells Bustle.
They're very hands-on partners and enjoy physical touch. According to Esa, they're incredibly skilled in bed and are known for their high sex drive. Skin-to-skin connection is a must for this Water sign, and there should be no fear or holding back if you truly want to satisfy them in bed.
"Scorpio will drive you to passions you haven't known existed, but trust must be involved as they don't just let anyone in," astrologer Arriana Fox tells Bustle. "They tend to be discreet, so reading them can be challenging for many signs."
Fortunately, astrology can help you figure out the key to unlocking Scorpio's pleasure. So here are Scorpio's erogenous zones, according to astrologers.
Sources
Esoteric Esa, professional astrologer and creator of The Modern Spiritual Latina Oracle
Clarisse Monahan, astrologer
Arriana Fox, astrologer and Mysticalcraft Arriana at Keen.com