How You Can Get Involved With Stephen Lawrence Day
April 22 is the annual day of remembrance for the teenager's life, his murder, and the subsequent police mishandling of his case.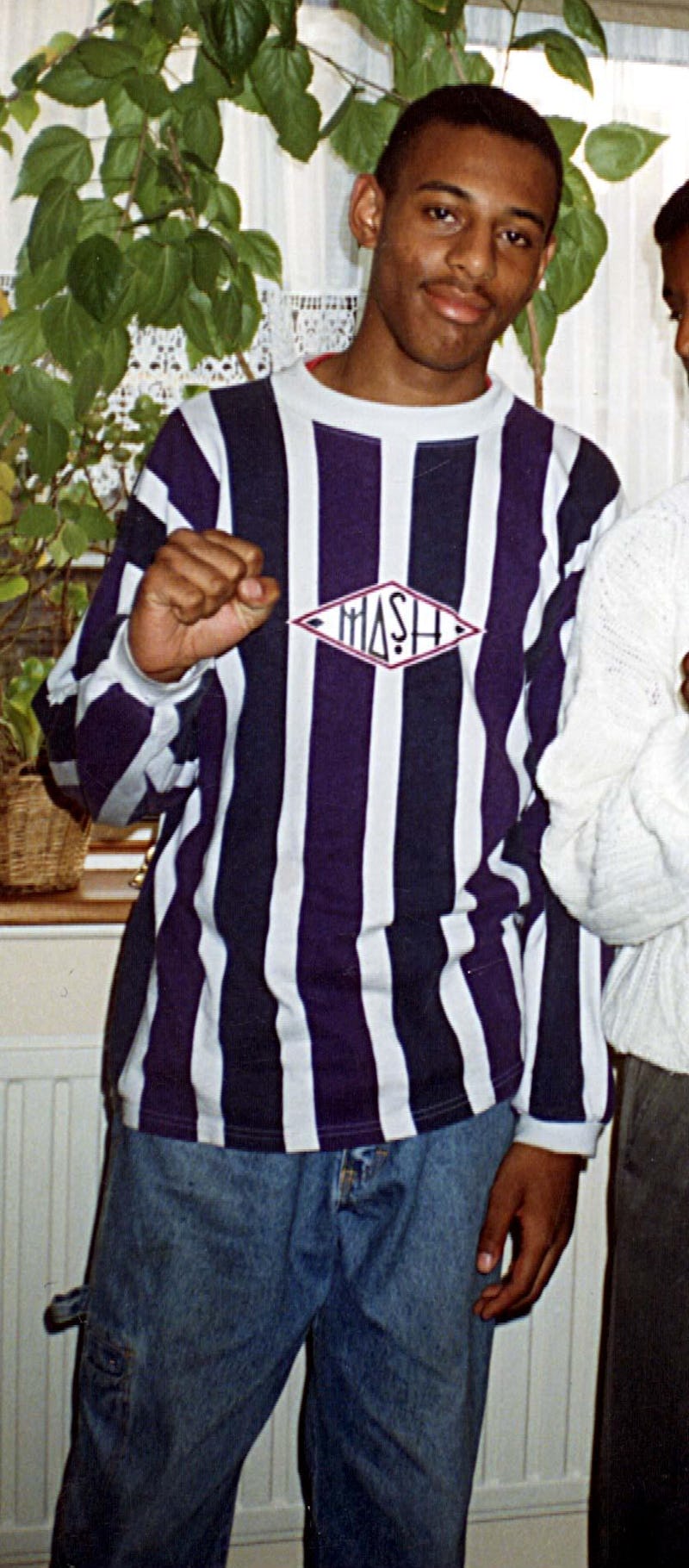 Photo News Service/Shutterstock
Stephen Lawrence is a household name in the UK. The 18-year-old Black boy from South London was murdered in 1993 in a racially aggravated attack. For decades Stephen Lawrence's parents, in particular his mother, have been campaigning for justice and a better world for young people in the UK. Their tireless work even led to the police finally admitting to institutional racism. Now their son's life is remembered on Stephen Lawrence Day.
Stephen Lawrence was murdered on April 22, 1993. A private prosecution, which failed, was launched by his parents in 1996 against three suspects. Over the next few years, Stephen's parents campaigned endlessly for an inquiry into police misconduct. They succeeded and, in 1999, the Macpherson report found the investigation of Stephen's murder had been "marred" by institutional racism in the Metropolitan Police. However, it wasn't until 2011 that a trial of those accused of his murder — Gary Dobson and David Norris — began. Both were found guilty, but they are only two of the six men believed to be involved in Stephen's murder.
Now, in remembrance of the teenager and his tragic death, a national day of commemoration happens every spring. April 22, 2021 marks the third Stephen Lawrence Day. Here's everything you need to know about the event and how you can get involved.
When Did Stephen Lawrence Day Begin?
Stephen Lawrence Day was officially recognised by the then prime minister Theresa May in 2018 and the first official one took place on April 22, 2019. At the 25th Anniversary memorial of his death, May said his family had "fought heroically to ensure that their son's life and death will never be forgotten". In a Guardian article for the first Stephen Lawrence day, Doreen Lawrence wrote: "I hope that the first National Stephen Lawrence Day will help to drive forward an important national conversation about how we can all build a fairer and more inclusive Britain. But more importantly, I want this day to inspire our country's future generation into living their best life – in the same spirit as Stephen."
What Is The Stephen Lawrence Day Foundation?
The Stephen Lawrence Day Foundation was launched during Black History Month in 2020. It is "the only home of Stephen's legacy," according to Doreen. With the events of last summer including the resurgence of the Black Lives Matter movement, as well as coronavirus disproportionately affecting Black people, Stephen Lawrence Day Foundation was more needed than ever. The foundation follows the "3 Cs" model – Classrooms, Community, and Careers and hopes to inspire children and young people to dream and achieve their full potential.
How You Can Get Involved With Stephen Lawrence Day
Aside from taking some time out of your day on April 22 to remember Stephen, the Stephen Lawrence Foundation has some suggestions of ways you can show your support. The foundation has created a film in which contributors recite a poem written by musician Max Cyrus. The film features Ian Wright, Arlo Parks, Celeste, and Keir Starmer among others. Members of the public are invited to watch and share the film.
The foundation is also asking people to create art around the subject of Stephen's life and death, with suggestions including writing poetry or designing posters.
As well as remembering Stephen, the foundation is asking members of the public to commit to helping make change, via its #challengeaccepted initiative. They're proposing three challenges you can do on April 22, including: do good (a simple act of kindness to help others in your community); get creative (express what living your best life looks like for you through your chosen art form); or share the learning (find out about Stephen's story and share it).
You can also like and share the foundation's content on your social media, using the hashtags #alegacyofchange and #becauseofstephen.
The Stephen Lawrence Day social channels are as follows:
Instagram: @sldayfdn
Twitter: @sldayfdn
TikTok: @sldayfdn
Snapchat: @sldayfdn
Facebook: sldayfdn
This article was originally published on