15 Sustainable Gift Ideas For Anyone On Your List
For the home, for your closet, and more.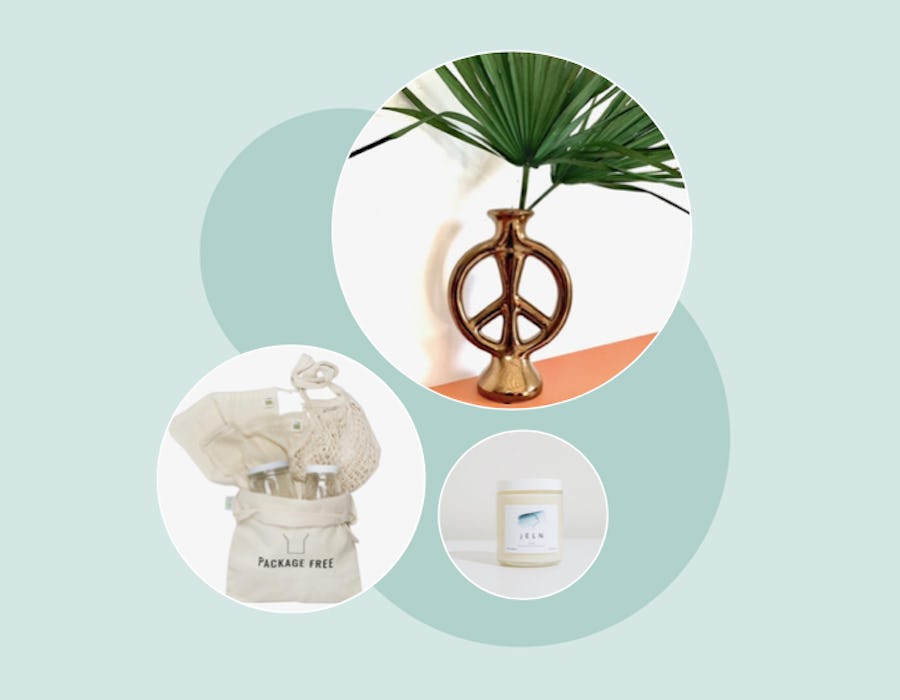 You don't have to idolize Greta Thunberg to understand that the environment is in danger. The holiday season can be stressful for everyone, but particularly those who want to minimize their impact on the planet. The manufacturing, shipping, and packaging of one-off holiday gifts — 34% of which will just get returned anyway — is a serious issue. Sustainable gift ideas can make your giftee feel a little better about their participation in the season of giving and receiving.
Sustainable gifts have come a long way in the last few years, thanks to innovative creators and an increased interest in, well, saving the planet. According to a 2019 Nielsen sustainability report, 73% of global consumers report that they are more likely to change their buying habits to be a little more eco-friendly, even if it means paying more. And a CGS 2019 U.S. Consumer Sustainability Survey revealed that Gen Z now prioritizes the how ethically something was made above other factors, including price, and are more likely to be loyal to a brand that prioritizes sustainability and ethical manufacturing.
Choosing gifts that are earth-friendly is a gift for the recipient and the planet. Below, find 16 ideas for sustainably minded gifts for the eco-warrior on your list.
We only include products that have been independently selected by Bustle's editorial team. However, we may receive a portion of sales if you purchase a product through a link in this article.