The 7 Best Floor Lamps For Bright Light
We only recommend products we love and that we think you will, too. We may receive a portion of sales from products purchased from this article, which was written by our Commerce team.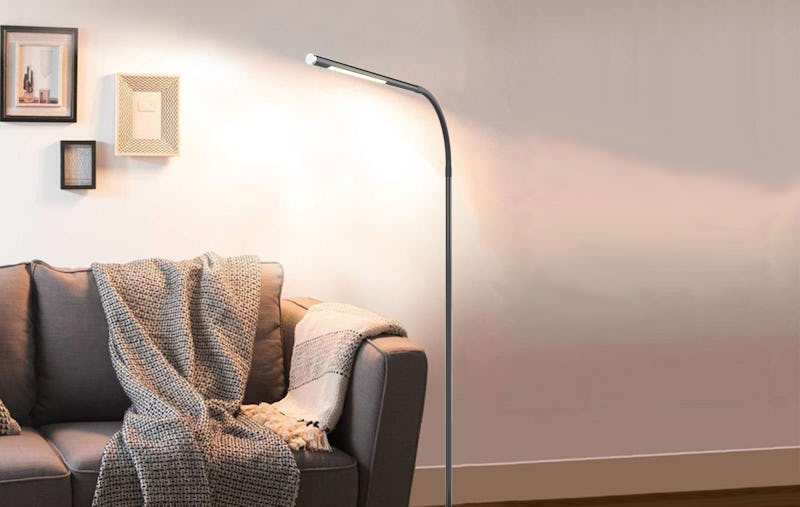 Amazon
When it comes to reading, working on crafts or projects, or lighting up an otherwise dark room, sometimes the brightest floor lamp possible is what you need. As you shop, keep in mind that the best floor lamps for bright light typically share the following characteristics:
LED bulbs: The brightest floor lamps generally use LED lights. That's because LED lights give off a higher output of light (measured in lumens) versus other types of bulbs. The best lamps for your eyes will often use LEDs because the brightness can reduce strain.
Multiple brightness settings: A great floor lamp lets you choose between different brightness levels to find the most suitable level for your activity. Some also allow the color of the light to be changed, as well.
Adjustability: Rather than having to move the entire lamp, the best floor lamps allow you to swivel or adjust the neck to direct light in a different direction. This is great for making sure your reading lamp appropriately illuminates your pages, or even targeting specific areas of a sewing or crafting table.
Minimalist design: The brightest floor lamps also tend to be very utilitarian and modern in appearance, so don't expect to find any decorative or Tiffany-style lamps among them. (Fewer decorative shades mean more light reaching your room.)
Where floor lamps often differ is their price. A more expensive lamp may not necessarily be brighter than an affordable choice, but it may have more features or settings to offer, or simply be made of higher-quality materials.
For more details on the best floor lamps for bright light, keep scrolling.
This article was originally published on