The 4 Best Mops For Tile Floors
We only recommend products we love and that we think you will, too. We may receive a portion of sales from products purchased from this article, which was written by our Commerce team.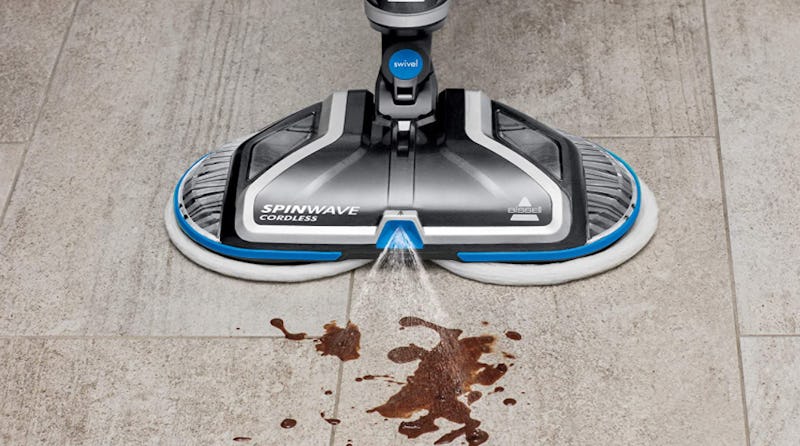 Amazon
Tile floors are great in kitchens, bathrooms, and other high traffic areas of your home. They're durable and, for the most part, easy to clean. But the care they require is different from hardwood or linoleum — and the best mops for tile floors address those needs, ensuring yours remain sparkling and clean. From simple manual mops to convenient electric models, they're all easy to use and equipped to reach the nooks and grannies of tile and grout for a deep clean.
If there's one thing that sets tile apart (in a way that drives some of us up a wall) it's grout and the care it requires. The area between tiles can accumulate dirt and debris fast, and it's also susceptible to mold and mildew, especially if you have tile floors in your bathroom. Since brown or greenish grout is never a good look, it's important to not only know which cleaning agents work best on tile, but to choose mops that clean this area well without scratching and scraping your tile.
Depending on your budget and whether you prefer basic mops or those with more features, an electric spin mop with a built-in spray cleaner that gently-but-effectively scrubs grout and tile may be the solution you need. If you'd rather have an ultra gentle mop, a steam mop that disinfects and cleans tile could be for you. And don't worry, budgeters: There are some incredible basic options on this list that won't break the bank. Keep reading to shop the best wet mops for tile floors.
This article was originally published on