The Best Easter Eggs For Under £10
Including an aubergine-shaped egg for your vegan pals.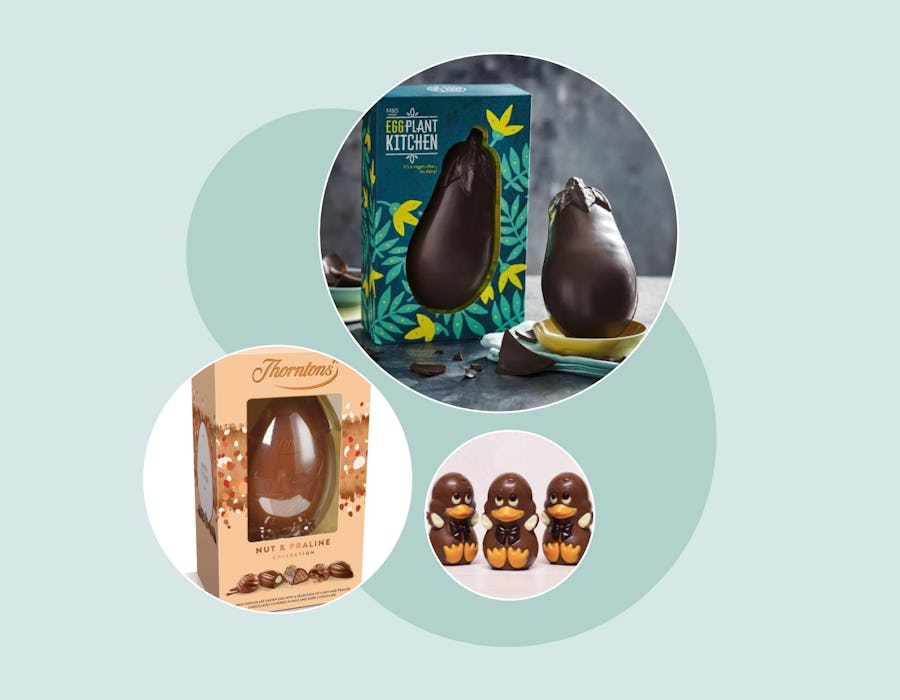 The long Easter weekend is right around the corner, and that means eating chocolate for breakfast, lunch, and dinner... right? You can spend a fortune on Easter eggs these days if you so choose, but the good news is you really don't have to. In fact, there are plenty of affordable yummy buys everywhere you look. With that in mind, I've gathered together a list of the best Easter eggs on offer for under £10. Enjoy!
Whether you're keen on classic Dairy Milk, you have a thing for Reese's Pieces, or you're a lover of luxury flavours like Lindt, there is an option here for you. This year supermarket and chocolatiers really are pulling out all the stops, surprising customers with novelty Easter treats and surprising flavours. And all for affordable prizes.
Below you'll find an aubergine-shaped egg, some chocolate ducks, and even a boozey treat. Plus M&S have only gone and created a Colin the Caterpillar Easter egg. I mean, need I say more?
So start scrolling and take a look at this selection of Easter treats to enjoy this weekend and beyond. With prices like these, you could afford to buy enough chocolate to last you until summer!