The Most Bizarre Sex Toys In History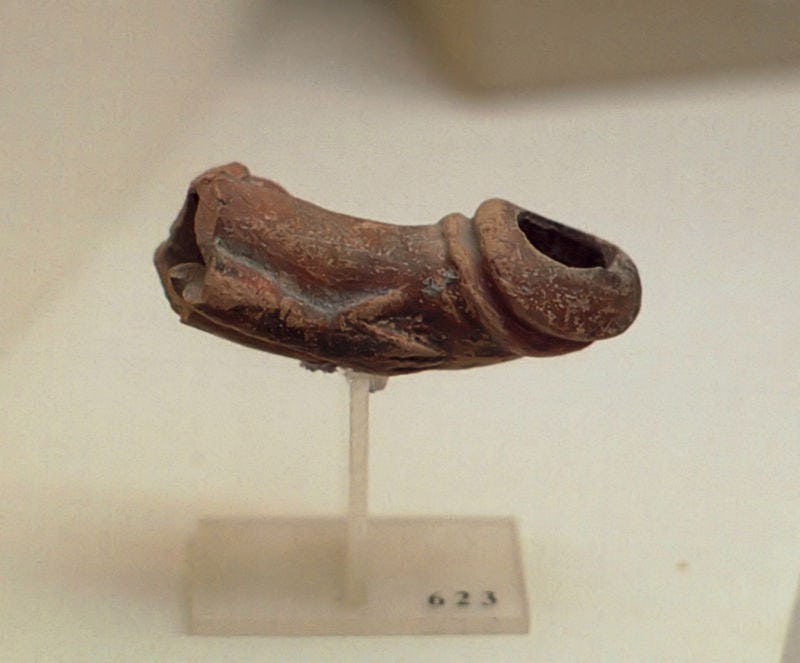 Humans have been using sex toys for an extraordinarily long time. Bonobos and apes indulge in sexual play, so it's not really surprising; but we've been discovering sex toys that are up to 30,000 years old, made from chalk, stone, and other crude materials (though anything would look a bit beaten up if it was that old). "Marital aids," as you could call them if you were coy, have been at the forefront of human invention for much of our time on Earth; but there have been some examples that are so stunning, so bonkers, or so absolutely disgusting that they deserve our special attention. You'll grip your humble vibrator a little closer while reading about these bizarre sex toys in history.
It's a serious misunderstanding in the modern world that we didn't truly "understand" human sexuality, or the female orgasm, until fairly recently. Many civilizations have known about, and invested in, sexual pleasure in both genders for centuries, and gone to some pretty spectacular lengths to make sure everybody was happy, from penis insertions to dildos made of breadsticks.
Up until relatively recently in Western medicine, the female orgasm was considered necessary for the procreation of children, so trust me, we haven't spent a lot of time being frigid. But the human imagination has led us to some fairly ridiculous inventions for the furthering of sexual pleasure.