You Can Picnic In The Grounds Of Buckingham Palace This Summer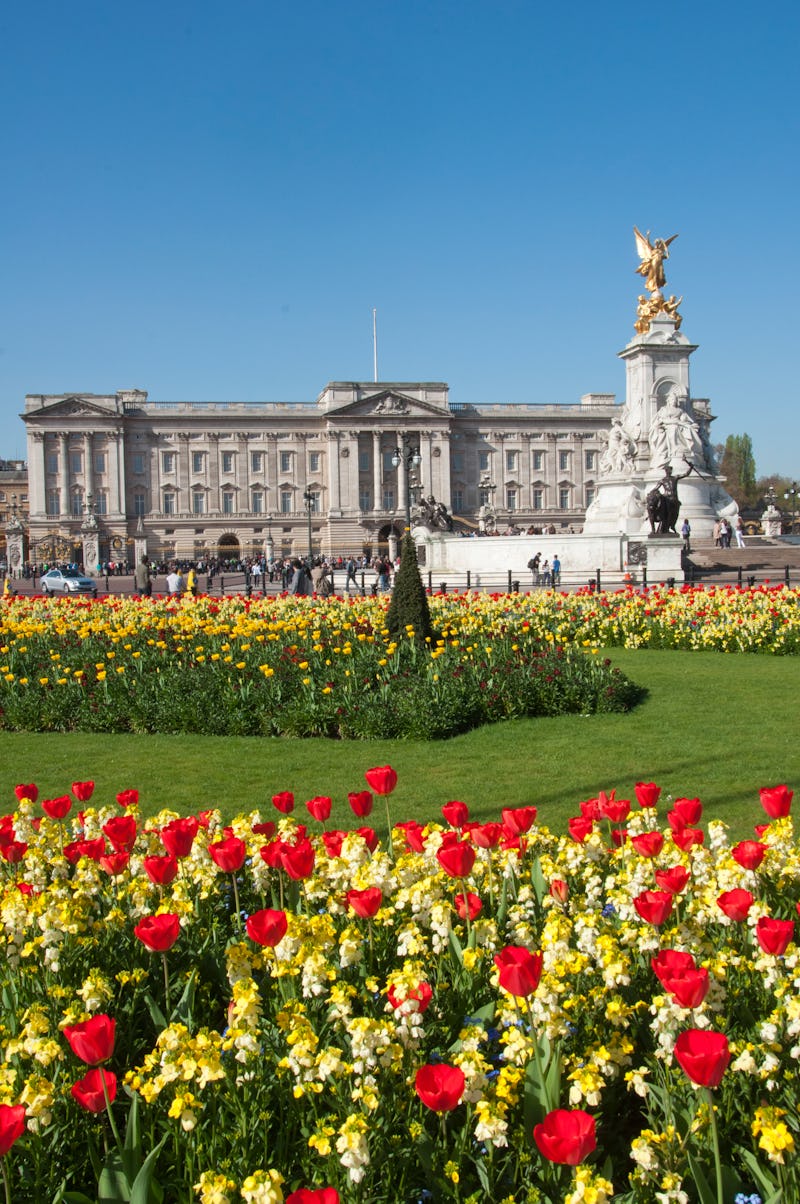 Education Images/Universal Images Group/Getty Images
Grab your picnic blankets and head down to Buckingham Palace this summer for a spot of outdoor dining. For the first time ever, the Queen will open the Palace's gardens for the public to picnic. That's right, you can enjoy your mini charcuterie boards and homemade lemonade in the Queen's backyard.
While Palace grounds are usually open during the summer months to guests, visitors can now picnic on the lawns surrounded by the 39-acre grounds. Guests can also make the most of their visit with a guided tour available on the weekends during April and May as lockdown restrictions ease up.
The Rose Garden, summer house and meadows are also available for viewing. Due to Covid restrictions, Palace tours will not go ahead, but smaller guided tours of the State Rooms and gardens will be on offer from May to September.
In addition to the Royal's London residence, the public can also visit the Palace of Holyroodhouse in Edinburgh. Their grounds will also be opened this month, along with a new art exhibition, Victoria & Albert: Our Lives in Watercolour.
After the Queen cancelled her royal garden parties due to the pandemic, this is welcoming news as things slowly start getting back to normal. Usually, the Palace is host to three garden parties a year, seeing volunteers, public sector workers and more come together.
The Palace gardens are officially open from July 9 to September 19. Tickets can be booked via the Royal Collection Trust website.