It's Picnic Season — Here Are 8 Of TikTok's Best Hacks
Pic(nics) or it didn't happen.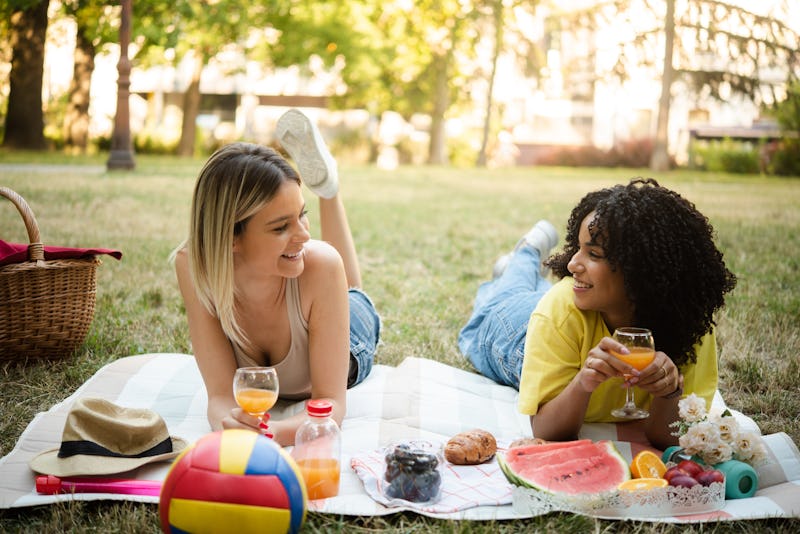 MixMedia/E+/Getty Images
Spring has finally sprung, and you know what that means: picnic season is officially upon us. But if you think the most planning you'll need to do for your next picnic is making sure you have a blanket to sit on, you've got it all wrong. There are so many things that go into making sure your picnic goes off without a hitch, from picking out decorations to preventing your food from melting in the sun. Thankfully, TikTok is filled with the best picnic hacks and tips worth keeping in mind this season, so you can throw an event that'll make everyone at the park jealous.
When you think of picnics, you probably picture checkered blankets, wicker baskets filled with snacks, and maybe a charcuterie board if you're feeling fancy. But with the help of these tips from TikTok, your next picnic can be so much more than that. Whether you're looking for a chance to reconnect with your friends or with nature, or you just want to have a cute photoshoot for Instagram, there's so much you can do to take your picnics from good to great.